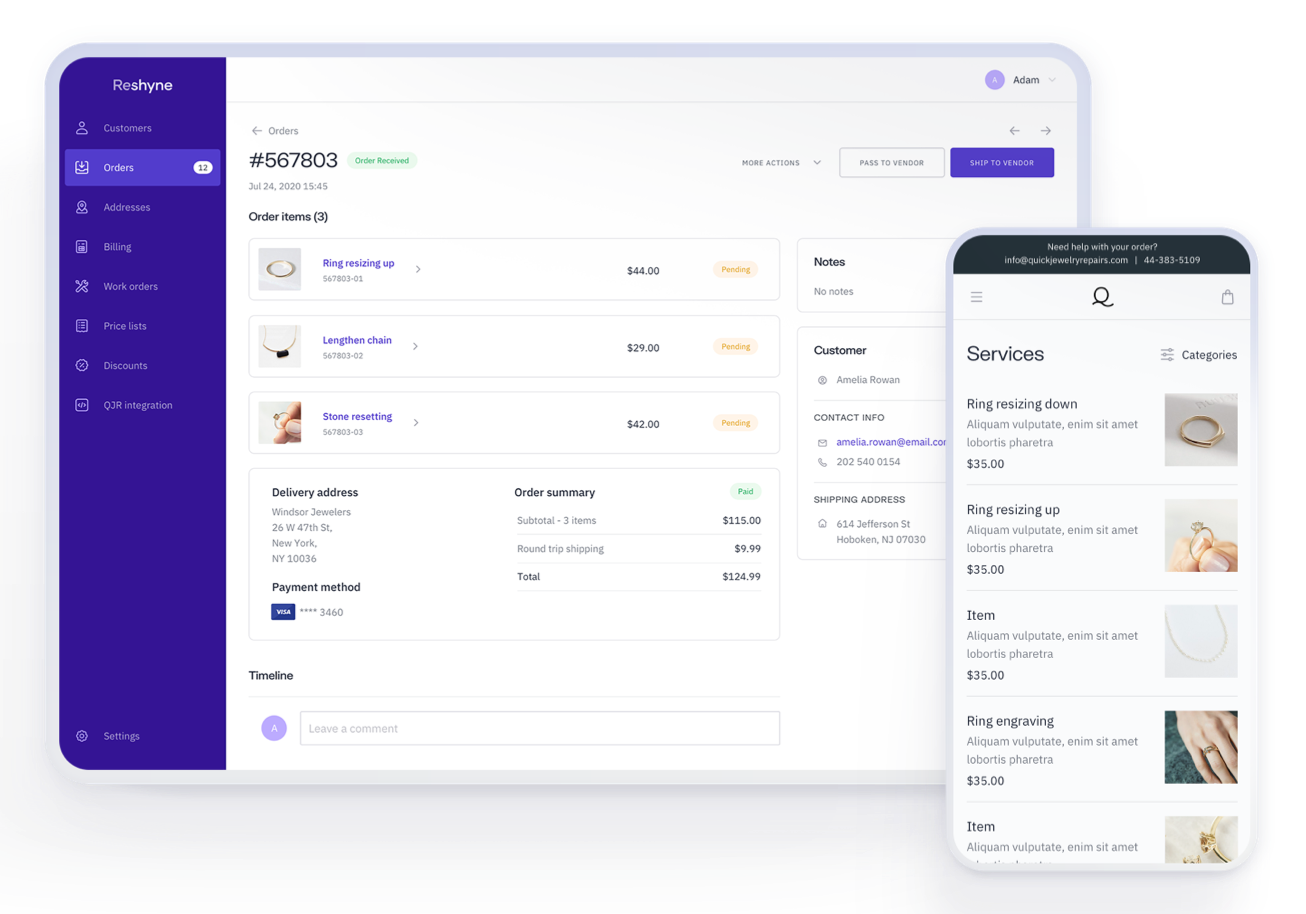 All-in-one, cloud-based repair software for your jewelry and watch business
Modernize your repair experience.
Schedule a demo
Our digital platform helps jewelry and watch companies get the most out of repairs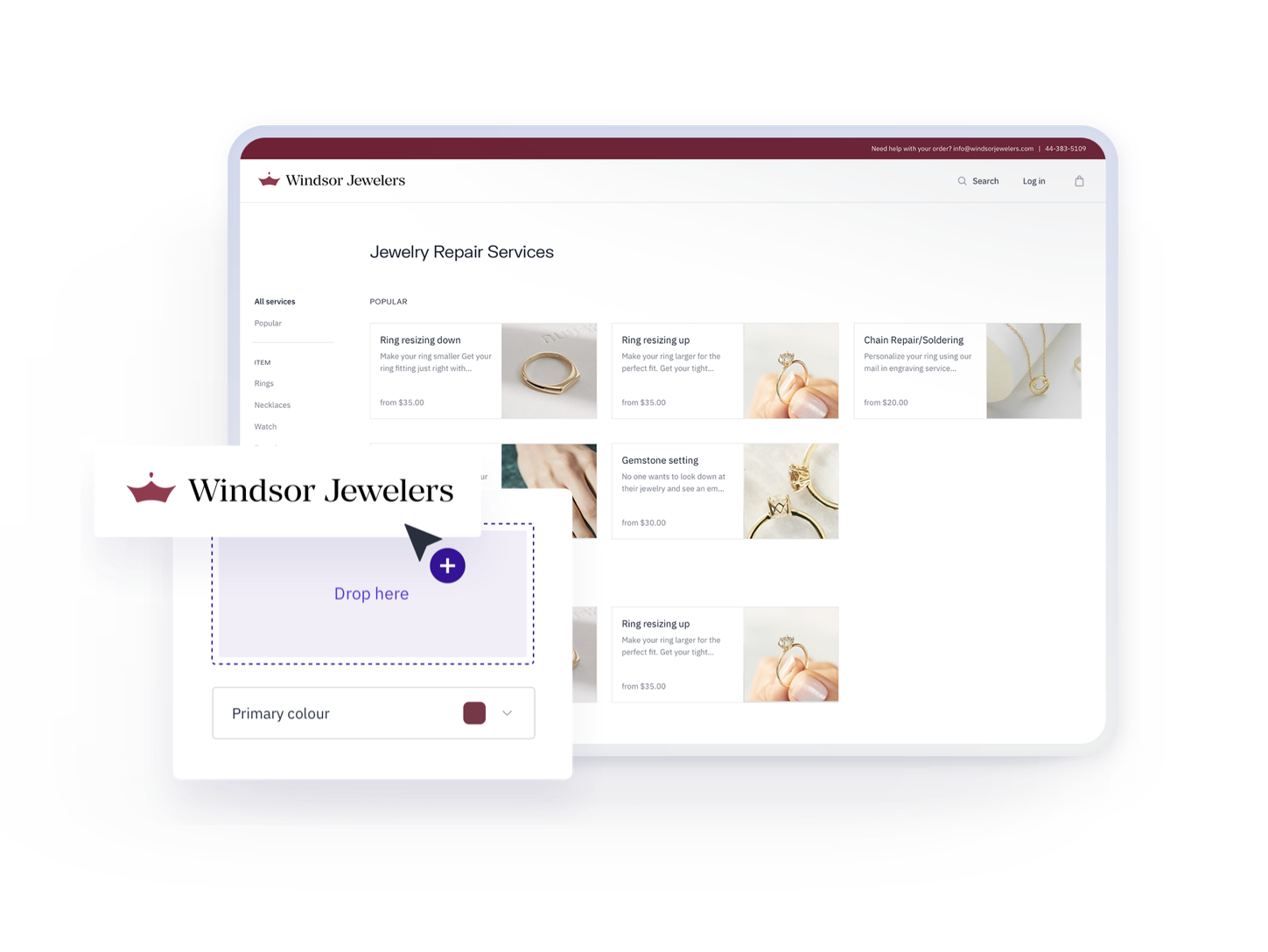 Expanded, on-brand customer experience
Offer your customers a fully branded repair experience that allows them to browse services, place orders, print out shipping labels, and track progress, all directly from your website. Reshyne makes the process seamless, secure, and completely contact-free to keep your customers confident, satisfied, and coming back for more.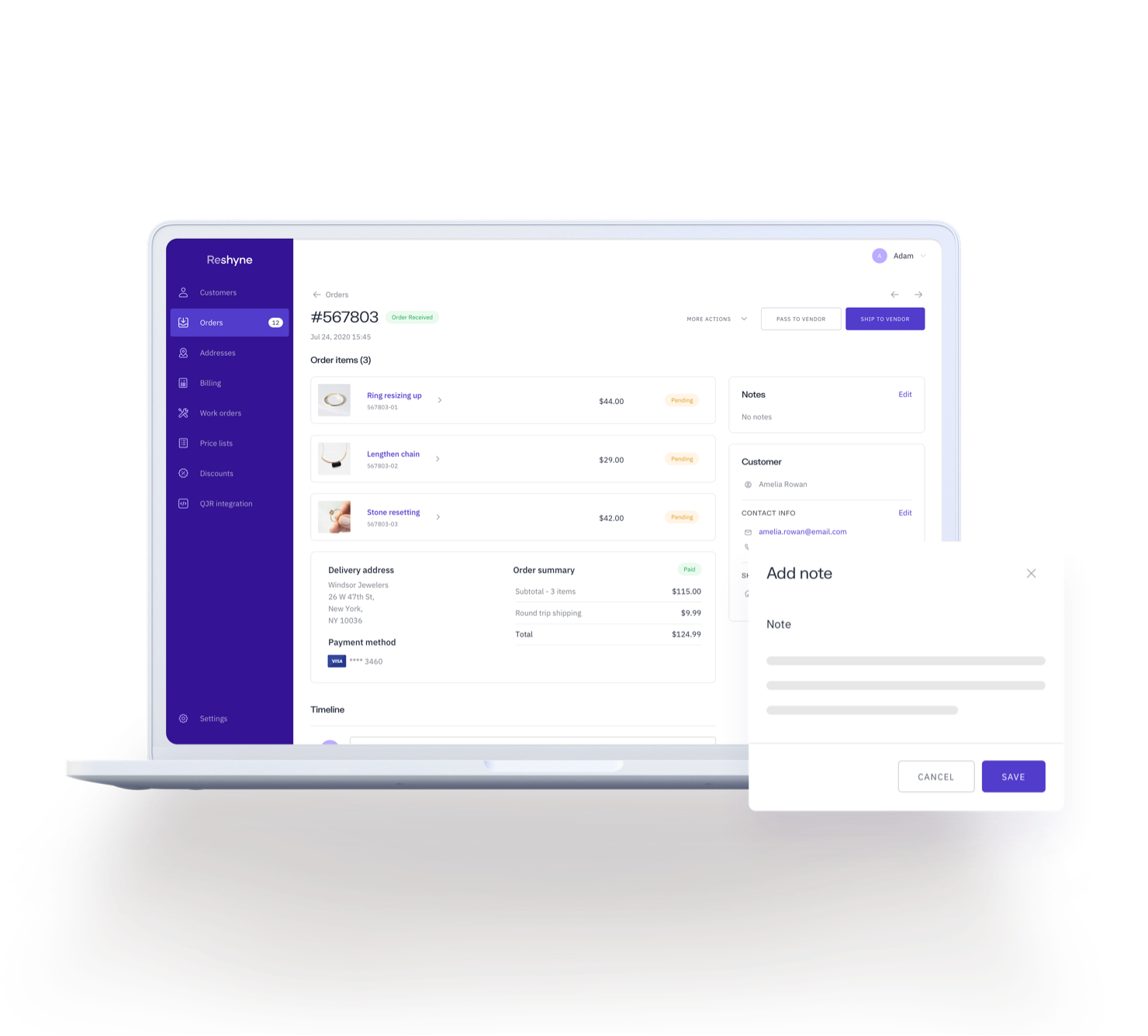 Smooth transitions from sales orders to work orders
Reshyne's powerful intake system converts each sales order into a work order, carrying over all the relevant data so you can assign tasks across your team, align with customer profiles, and track progress through your organization. If you don't already offer repair services, we can work with you to complete and deliver repairs from our state-of-the-art facility.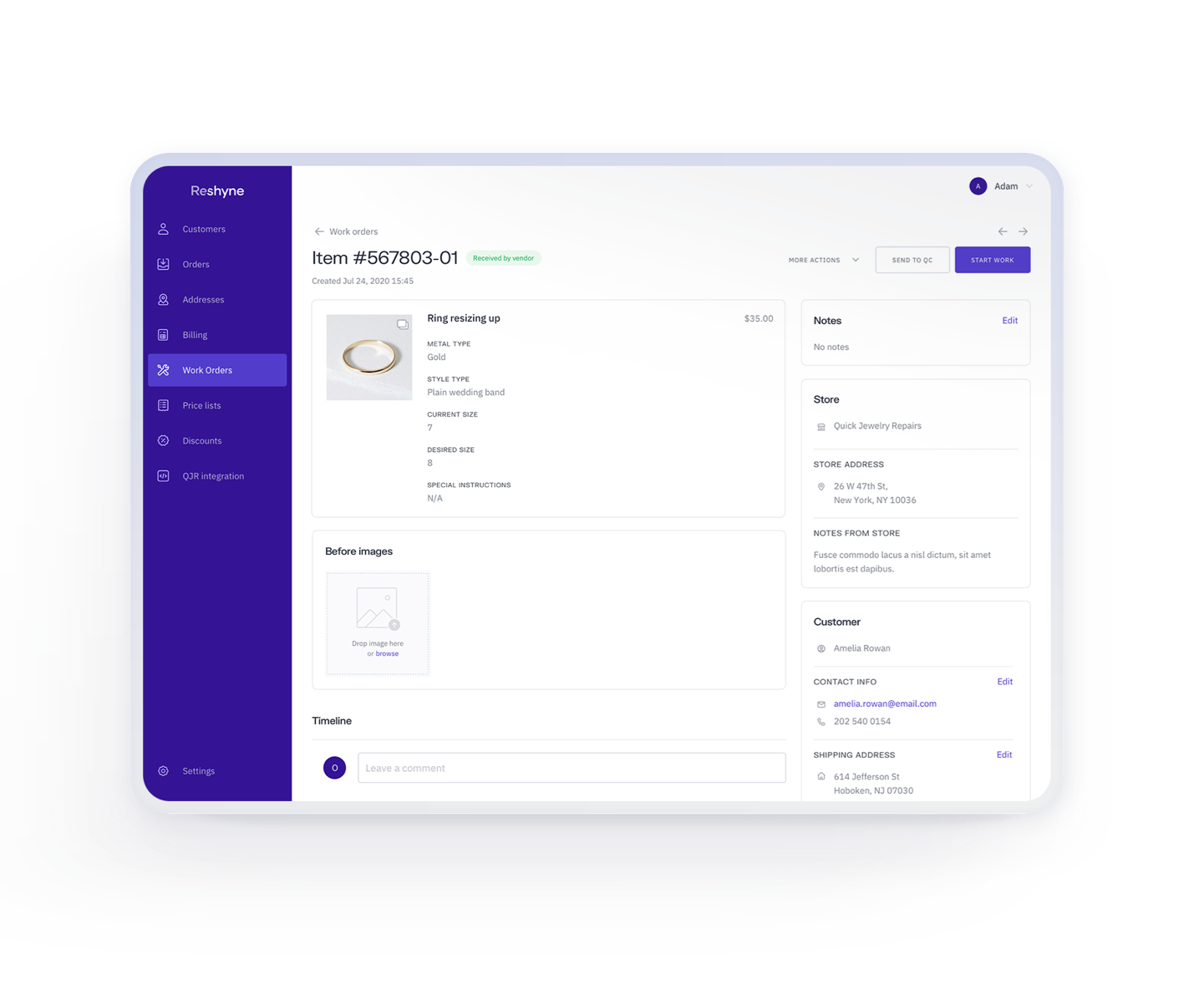 Total repair management for departments of all sizes
Full visibility into your entire repair organization makes it easy to manage your employees and vendors, streamline workflows, improve productivity, and focus on increasing revenue at every level. Whether you're an independent designer with a one-person shop or a national brand with an in-house team, Reshyne helps you run your entire repair department efficiently.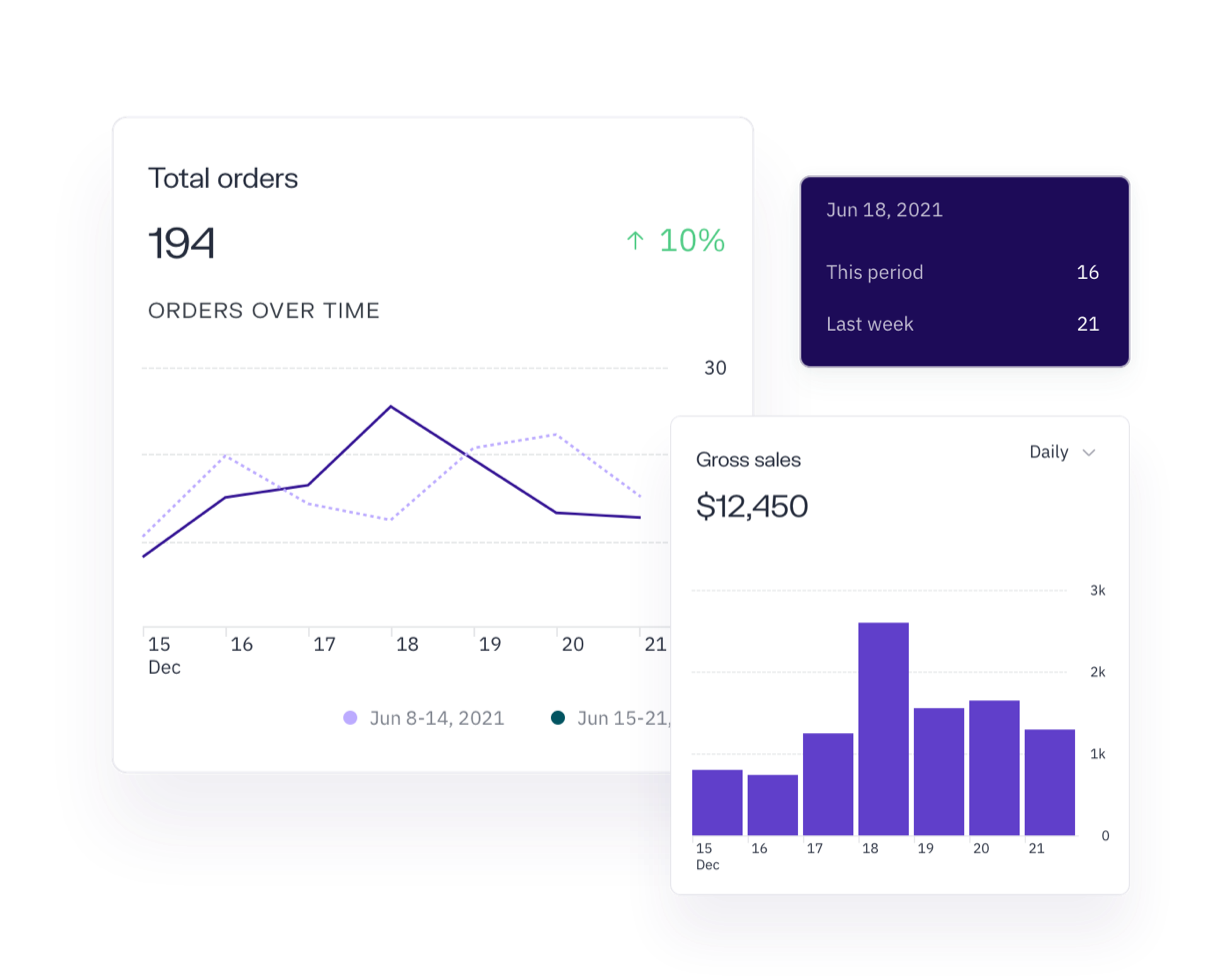 Actionable insights help grow your business
Reshyne's management tools help you assess and understand every aspect of your repair business in real-time, so you can take action where it counts. With dynamic insights at your fingertips, you'll be able to identify strengths and weaknesses, improve existing workflows, and even introduce new growth opportunities, all from within the Reshyne platform.
White-label solution
Every element of our customer-facing digital storefront is completely customizable to display the services you offer while reflecting your company's visual identity and branding.
Operations Management
Detailed management screens give you a real-time understanding of the full landscape of your repair department, from sales orders and work orders to vendor and partner relationships.
Revenue Dashboard
Robust revenue dashboards and deep business insights update instantaneously, enabling you to take informed action with an immediate impact all across your repair operation.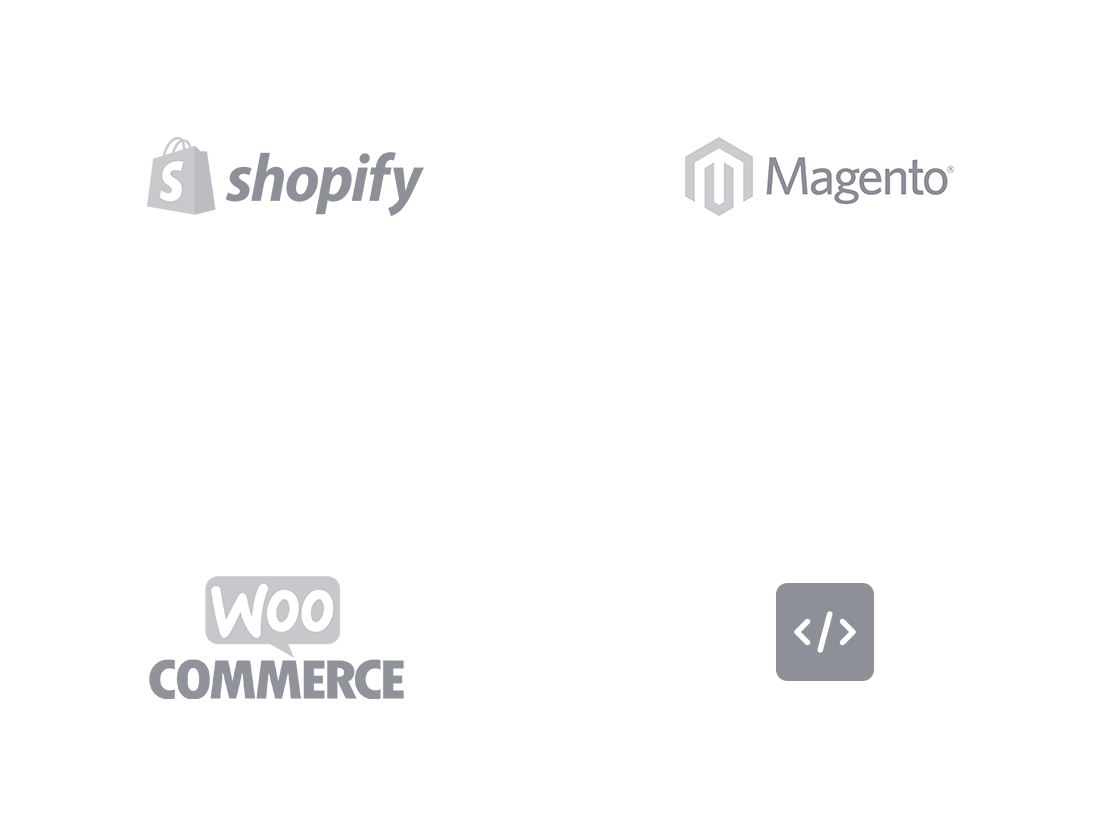 Connect with your favorite tools
Our back-end integrations work seamlessly with e-commerce platforms and business apps you already rely on. Looking for a custom integration? We'll build it for you.
Add Reshyne to your stack →
See it in action
Experience what Reshyne can do for your business
Schedule a demo