Reshyne revolutionizes repairs
Our high-octane platform is the first of its kind.
Watch the video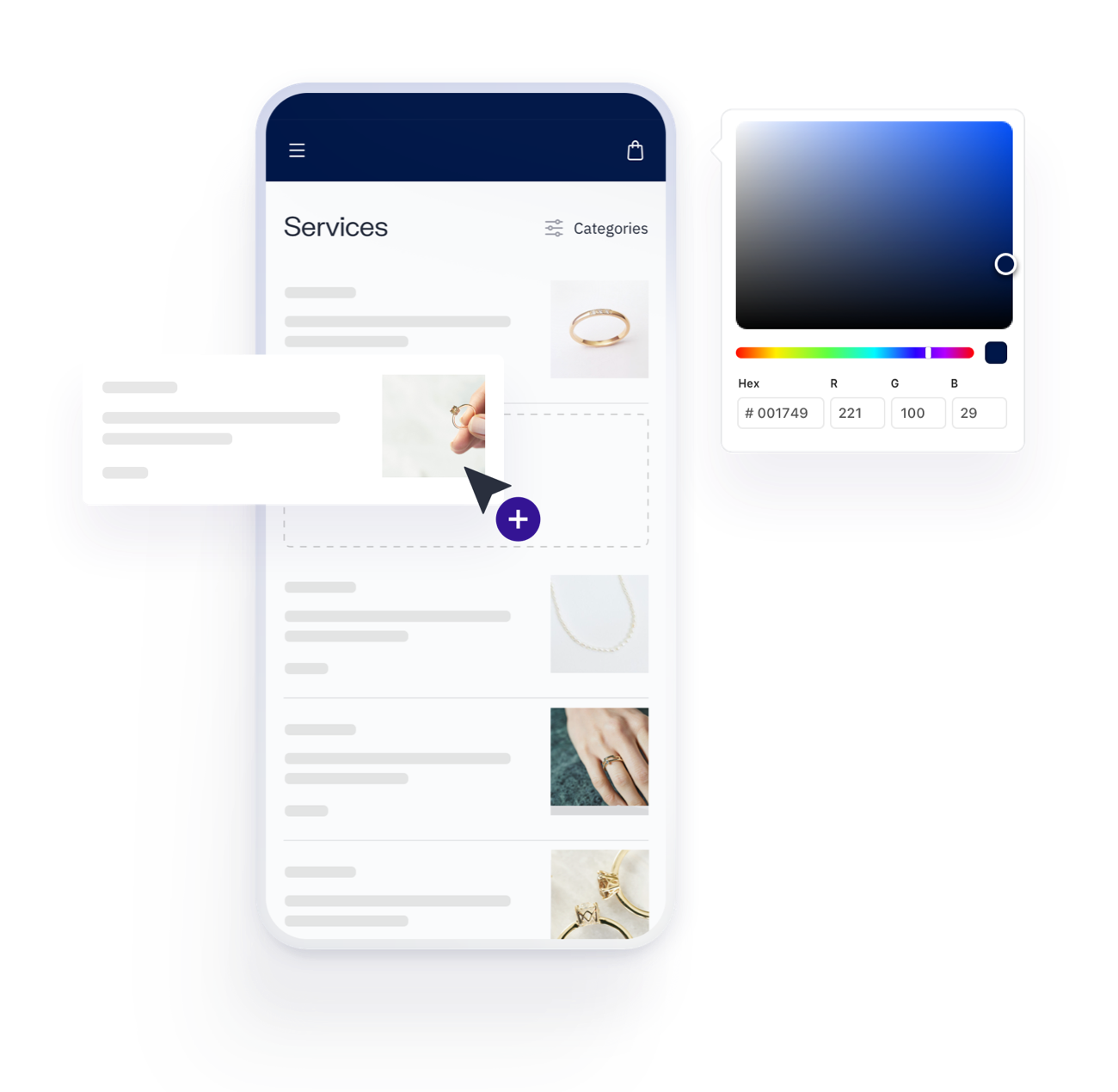 White-label platform
Pre-loaded and fully customizable menus make it easy to integrate Reshyne with your website, giving customers an uninterrupted experience of your brand.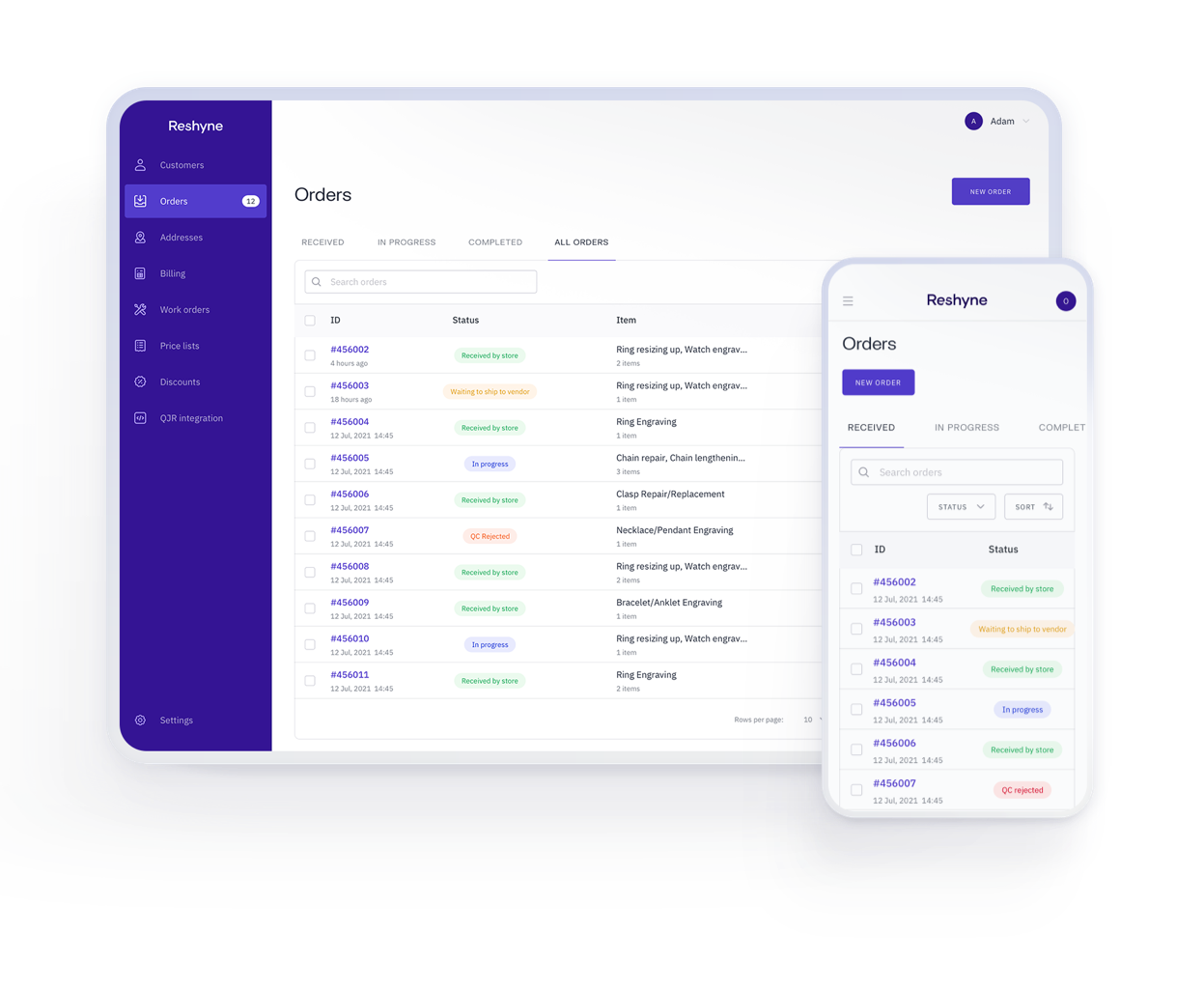 Modern digital environment
Reshyne streamlines and updates the repair process for today's world, so you can offer your customers a modern, powerful, and reliable service experience online.
View more
Already offering repairs?
Reshyne helps increase revenue and improve loyalty by lengthening your customers' overall lifecycle.
Not offering repairs yet?
Introducing repair services can drive a 30-40% revenue increase for your jewelry or watch business.
Repair fulfillment services
Process repair orders in-house or with vendors, or partner with us for fulfillment services; we'll complete work orders at our state-of-the-art facility and deliver repairs on your behalf.
Learn more
See how Reshyne helps you get more out of repairs
Schedule a demo