6 Tactics for Expanding Your Jewelry Business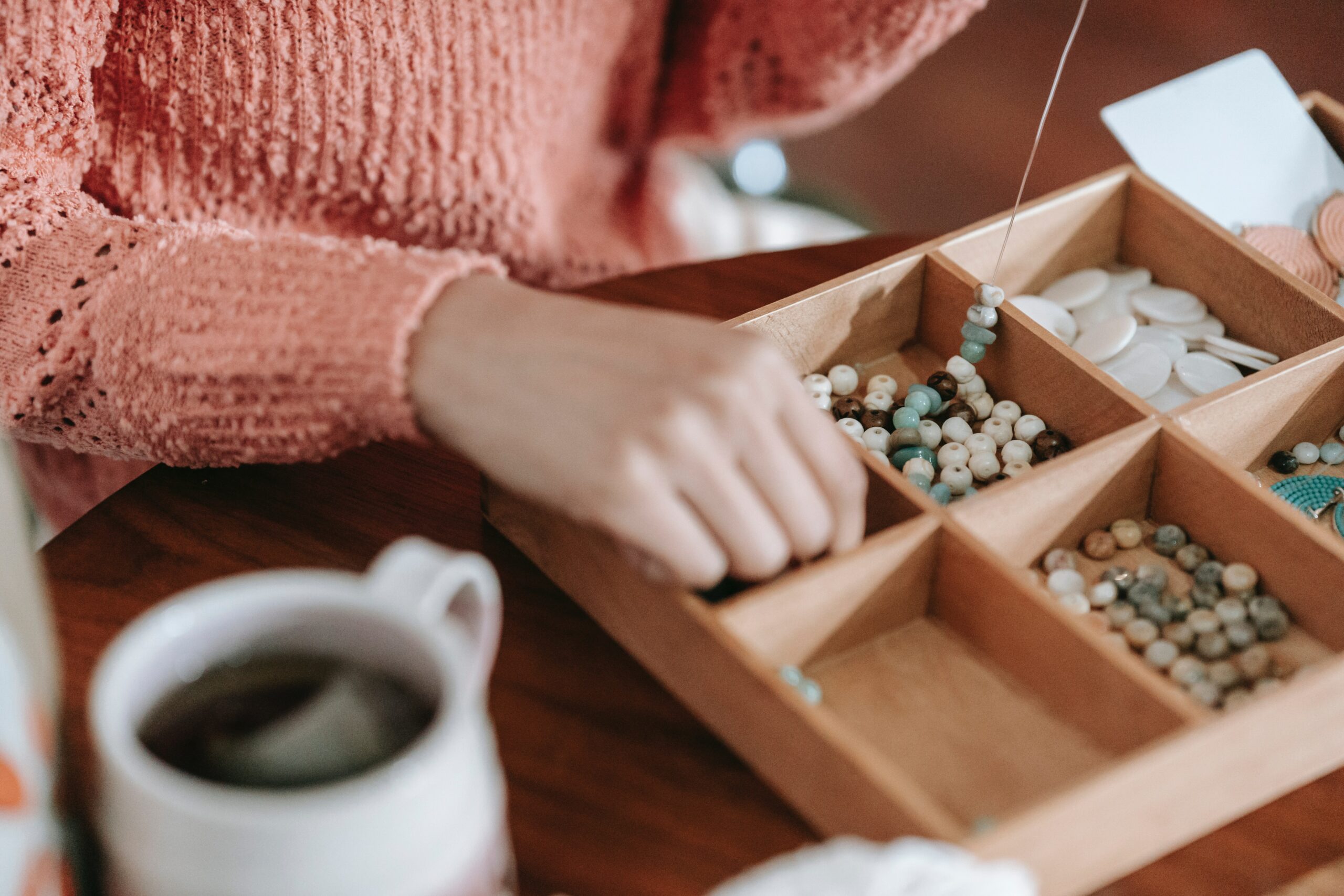 Creating a strategy for how to grow your jewelry business can be an ongoing process. It involves time, energy, and patience to see the results unfold once you implement your plan. But that doesn't mean there aren't some simple things you can do to start expanding your jewelry business right away. Here are six short-term business growth tactics that you can try today:
#1: Collaborate with Influencers on Social Media
An easy way to expand your reach and attract new customers is to partner with influencers on social media. Find accounts that mesh with your target customer and investigate their feeds. Pay attention to the type of content they post, how many followers they have, how engaged those followers are, and the demographic breakdown of their audience. The goal is to find influencers with a large audience and enough aesthetic overlap so you can engage with their followers in a relevant way; many established influencers will have documentation to show not only how they work with brands but also the kind of return they can offer.
Then, reach out to gauge their interest in a partnership. An influencer collaboration can include any parameters that work for your respective brands. You can arrange a sponsored or paid post if that's within your budget, or you might be able to gift the influencer a piece of jewelry in exchange for a review. Influencer marketing is a good way to garner attention from a concentrated and specific audience, and it can gain you new followers, new customers, and lots of visibility online.
#2: Offer Customized Jewelry
Customizing jewelry is an amazing way to expand your product line without spending too much time or energy designing entirely new pieces. The best part about incorporating personalized jewelry into your collection is that you can use a few template designs with minimal adjustments to create a big impact, like adding a simple engraving or including birthstones in your designs. Plus, personalization can lead to more sales; the trend of customizing your own jewelry is huge right now.
#3: Cultivate Relationships in Your Network
It's always a good idea, in any field, to stay connected to your professional network. Your friendly relationships with other industry folks can help you grow your brand in ways you may not even see at the moment. You never know when you'll connect with someone who will be able to help your business down the line, or who you'll be able to help with their concerns! Something as small as chatting about new industry trends or trading business insights over a cup of coffee can help you make and maintain these important relationships. Getting invited to jewelry industry events and special networking opportunities is another valuable way to keep your finger on the pulse and meet new vendors. To find and connect with new people in your industry, attend trade shows or search for connections on LinkedIn to introduce yourself and spark a conversation.
#4: Build Your Online Presence
Building a branded online presence can launch major sales growth. A dynamic, robust online presence is crucial because it's how most people will find your brand and choose to do business with you; 54.7% of consumers between the ages of 16-34 cite social media as one of their top influencing factors when making a purchase. When you dedicate your resources to creating a well-established website and commit to creating a strategy for social media, you might be surprised by the impact it can create and the reach you can obtain.
#5: Partner with Like-Minded Businesses or Artists
Collaborating with other like-minded and complementary brands allows you to cross-pollinate your products and services. For example, if there's a local boutique that your demographic loves, talk to the owners about carrying some of your products in exchange for promoting their shop, or ask if they're interested in creating a pop-up shop experience. Find ways to bundle your products with other creators' work so you benefit together, or take a page from a brand like Catbird, which collaborated with the incredible musical artist Phoebe Bridgers for a special new jewelry line. There are all kinds of mutually beneficial ways to merge your audiences; get creative with your contacts and don't be afraid to initiate a conversation about collaboration.
#6: Offer Jewelry Repair Services
When you're already selling jewelry, a super simple way to expand is to offer repair services. Not only are repairs inevitable (even with the best quality jewelry, time and accidents are pretty inescapable), but offering them also gives you an opportunity to provide the kind of customer experiences that build trust and loyalty. Offer services that are relevant to your jewelry, like chain lengthening or shortening, ring resizing, or watch repairs, so your customers know you're looking out for their best interests and that you've got their back if something goes wrong or if they just need a little size support. Your customers will be grateful and you'll create an entirely new revenue stream; a win-win if we've ever seen one. 

Excited about offering jewelry repair services but unsure how to implement them? We've got you covered. Reshyne's all-in-one jewelry software platform seamlessly integrates with your website, complete with a customizable menu of services that carries your unique branding for a seamless digital experience. Customers can easily browse options, select and pay for services, and print shipping labels all from your branded digital storefront. On the backend, Reshyne helps your business keep track of every order, keep customers in the loop, and keep your team on track. Don't have a repair team in-house or a trusted provider? We can take care of that too. Schedule a demo today to see how Reshyne can help you expand your jewelry business.