The Power of Jewelry Repair Before and After Photos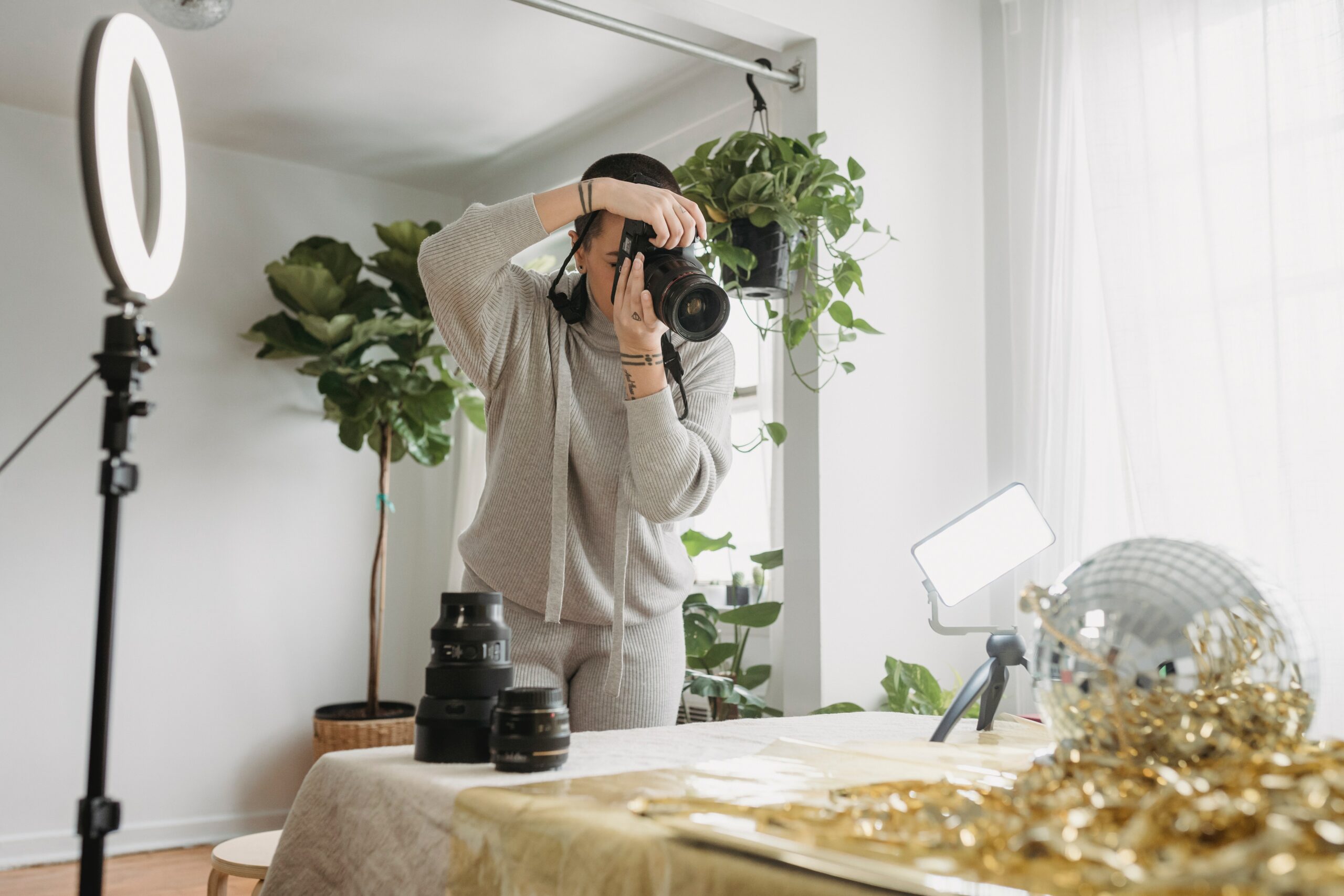 Taking photos is an important part of selling a product online; your audience has to understand the shape, size, color, and overall look of your items before they make a decision to purchase them. Selling services, on the other hand, is a little trickier. Since you're not selling a concrete item, you need to demonstrate the service you provide in a more creative way. When it comes to jewelry repair, before and after photos are an excellent tool to illustrate your expertise, craftsmanship and reliability. Here's how to use before and after images to show off your amazing jewelry repair services.
Why You Should Use Photos to Promote E-commerce Services
Using before and after photos is a simple and effective way to market your jewelry repair services to your audience. In this era of e-commerce and online shopping, photos make all the difference. The brain can register the contents of an image in 13 milliseconds, which is much faster than it can register text — almost 60,000 times faster. Many people tend to research images before shopping online; 83% of consumers say that their digital purchase decisions are "extremely" influenced by photos. In addition to grabbing consumers' attention more quickly, images are also a powerful way to convey your message and provide shoppers with important information.
Before and after photos can also help comfort consumers who worry that shopping online is a bit of a gamble. Without the physical aspect of shopping in a brick and mortar store, it can be harder for consumers to feel certain that their expectations will be met. Using visuals to demonstrate your brand's services can boost your credibility and encourage customers to feel confident that they're in good hands, even if they've never met you in person. In the same vein, not publishing sufficient photo evidence on your website could turn potential customers away; 58% of consumers have abandoned an online purchase because the website didn't provide photos.
How To Take the Best Before and After Jewelry Repair Photos
To get the best before and after photos for your jewelry repair services, be sure to thoroughly photograph each damaged piece before doing any work on it. Use a plain background with good lighting to make sure you capture each and every detail of the jewelry, and take lots of photos so that you have plenty of options to choose from once the repair is complete.
After the repair is finished, repeat the photo shoot in the exact same place with the same lighting and angles as before. To get the best results with your before and after photos, you'll want to feature side-by-side images that highlight the changes to the jewelry itself by keeping everything else consistent. Matching the background, angles, and lighting will heighten the visible contrast of the repair and really showcase your hard work. Creating a designated space for jewelry photography will help you maintain this level of consistency no matter how much time has passed from receiving the jewelry to completing the repair.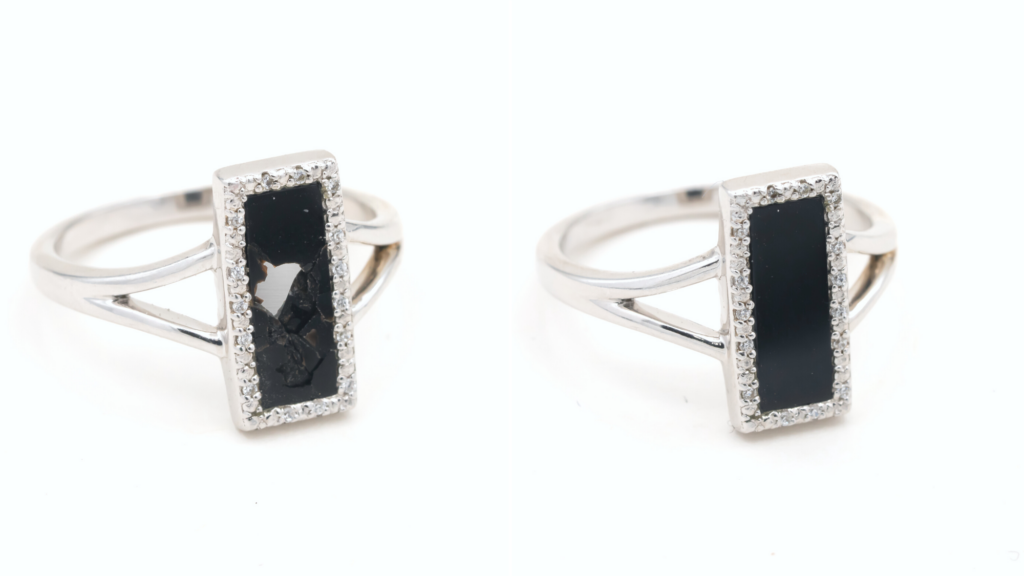 How to Use Before and After Photos
Now that you've got your photos, let's take a look at the best way to share them with your audience. Build a habit of taking photos of every piece you repair so that you always have a steady stream of content available. Then incorporate your before and after photos into your broader marketing and advertising strategies:
On Your Website
Your website is one of your brand's biggest assets; it houses all the information about your services so it's the right place to post powerful imagery alongside text descriptions of what you do. Showing off before and after photos for each specific jewelry repair service will highlight the craftsmanship and detail you offer, and will demonstrate your success with past repairs. The proof is in the pudding, and consumers shopping for repair services want to know you've successfully handled pieces like theirs before.
Social Media Platforms
Another great place to display before and after photos is on your social media accounts like Instagram, Facebook, and TikTok. Use carousels to detail the full process of a repair with a series of images, or lean on reels and videos to give consumers a behind the scenes look leading up to the finished product. Make before and after shots a regular part of your content calendar to make sure you're showing your audience the type of work they can expect from you when they use your services.
User-Generated Content
Consumers trust feedback from fellow shoppers more than they trust branded content: 80% of consumers are more likely to make a purchase online if a peer has posted a photo or video of their experience. That's one of the reasons user-generated content is such an effective marketing tool; include your own professional before and after photos with each order summary and encourage customers to share the shots online. When happy customers post their own before and after images, you should make sure to repost and share their results. You can also forge partnerships with influencers who are used to creating content to promote services they love.

Before and after photos are an excellent tool for your jewelry repair business because they help build trust and spread the word about your brand. When you're ready to take your jewelry repair operation to the next level, Reshyne is here to help. Reshyne helps jewelry and watch brands get the most out of repairs by launching a customizable online service menu, a fully branded digital experience, and robust order processing and management capabilities. Schedule a demo today to see how Reshyne can improve your jewelry repair brand.