The Top 5 Reasons to Offer Your Customers Jewelry Repair Services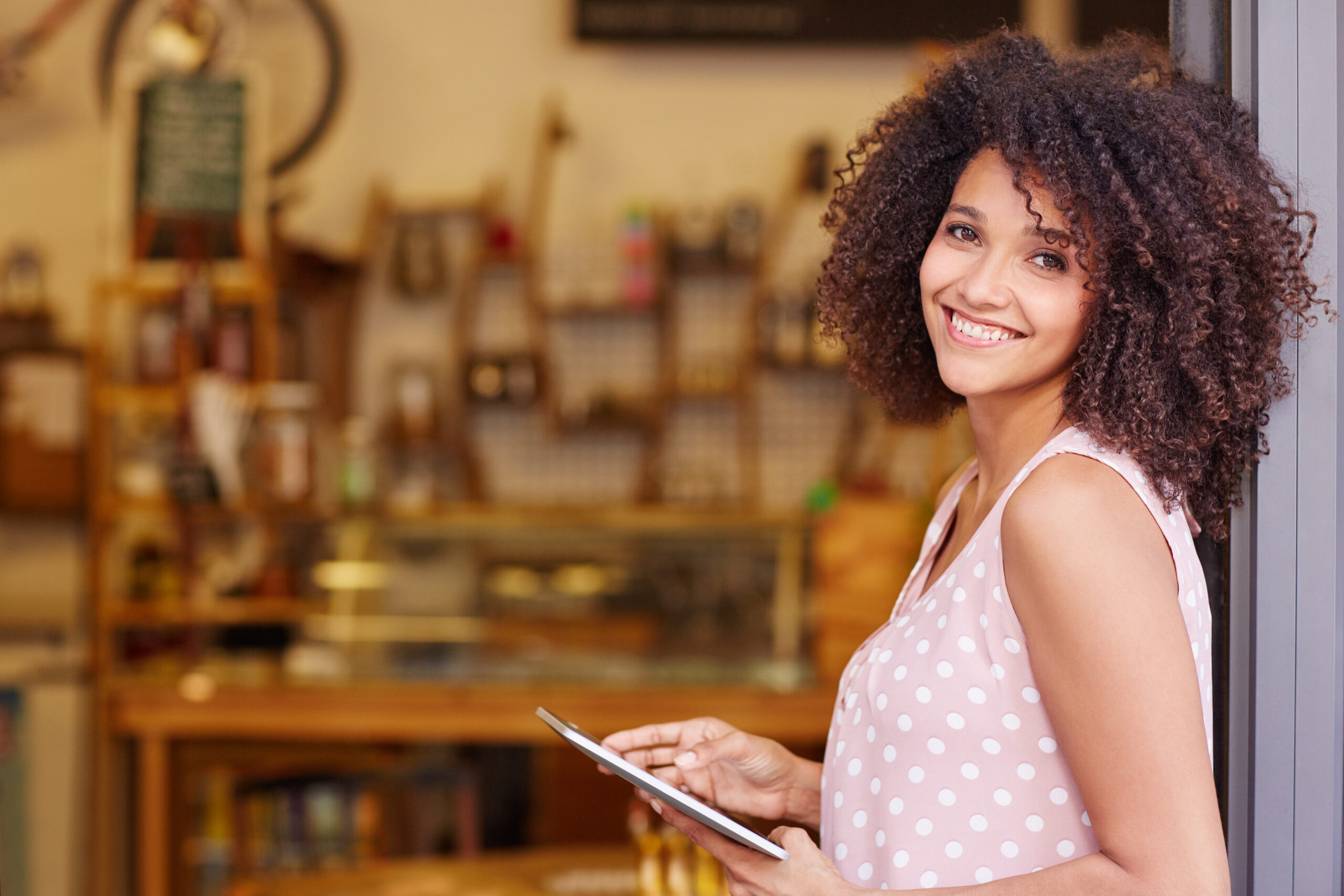 When you sell jewelry, you're selling memories: relationship treasures, major milestones, even soon-to-be family heirlooms. Ideally, you want your products to have a long life, and it's important that your customers know you're committed to the quality and longevity of each piece they buy from you. One of the best ways to show your customers they're making the right purchase is by providing jewelry repair services. Why should you introduce jewelry repair services to your business? We thought you'd never ask.
Because Accidents Happen
No matter how well-made and durable your jewelry is, life happens. Once your creations are in your customers' hands, there's no end to the list of potential things that could happen, like dents, scrapes, lost gems, broken prongs, and metal tarnishing, just to name a few. Your customers don't expect your jewelry to be indestructible, but if they know they can turn to you to repair snafus, they'll be glad you're providing a solution and grateful they don't have to look any further to find a fix.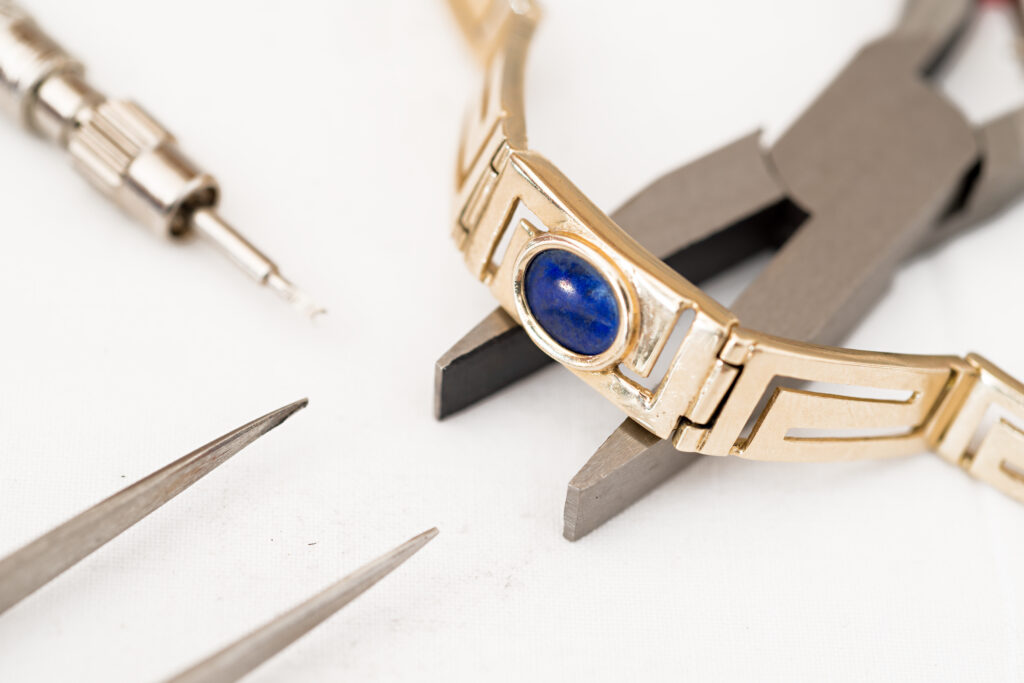 To Build Trust
It's unreasonable and unrealistic to promise your customers that nothing bad will ever happen to their new jewelry. By establishing a repair service as a part of your brand up front, your customers will learn to trust not only your transparency, but also your commitment to your products. They will come to see your brand as one that's around for the long haul, and they'll learn to rely on you not to leave them high and dry after they make a purchase. When you build trust with customers, you build a better business.
To Create Loyalty
Something going wrong is a great opportunity to earn your customers' loyalty. Say you're out to dinner at a restaurant, and your server sets down the wrong dish in front of you. They flag down the manager, who apologizes profusely, gets you what you ordered in no time, and insists on taking it off the bill before you can even ask. An issue is a chance for customer service, which is a chance to prove that you care.
When given the chance to fix a problem, you can make customers happier than they would have been if the mistake had never happened. It's your opportunity to make them feel important and cared for. Turn customers into loyalists by taking their problems off their hands. Not only will they be glad to do business with you again in the future, but chances are they'll be impressed enough to spread the word.
To Stand Apart From the Competition
The jewelry industry is crowded with countless designers, brands, and companies. Offering repairs proves your business goes the extra mile, giving you a competitive advantage. Introducing repairs also fills in gaps that might send your audience elsewhere — if you don't offer repairs, you're essentially sending your customers into the arms of another brand. Keep your jewelry's full lifecycle in-house by helping customers keep each piece in perfect condition for years to come. By providing a jewelry repair service, your brand will immediately stand out.
Because It's Easy
Reshyne makes offering repairs incredibly easy. Choose from a pre-loaded service menu or design your own list of services. We've gathered data from decades of experience in the repair business to provide the most common services, including all the details and follow up questions that lead to a perfect repair. All you have to do is select the services that work for your business and set your pricing; that's how effortless it is to launch an online repair platform that seamlessly blends in with your branding.
You can use Reshyne to manage your own in-house repair team, or outsource repair fulfillment to us for the full white glove experience. The platform's sleek, user-friendly interface is designed to be intuitive for customers to use on their own, which means your staff won't need to man the phones 24/7. And it's easy for you to use on the back-end, too. No need to be a tech-wiz — you focus on your jewelry business, and we'll take care of the software part.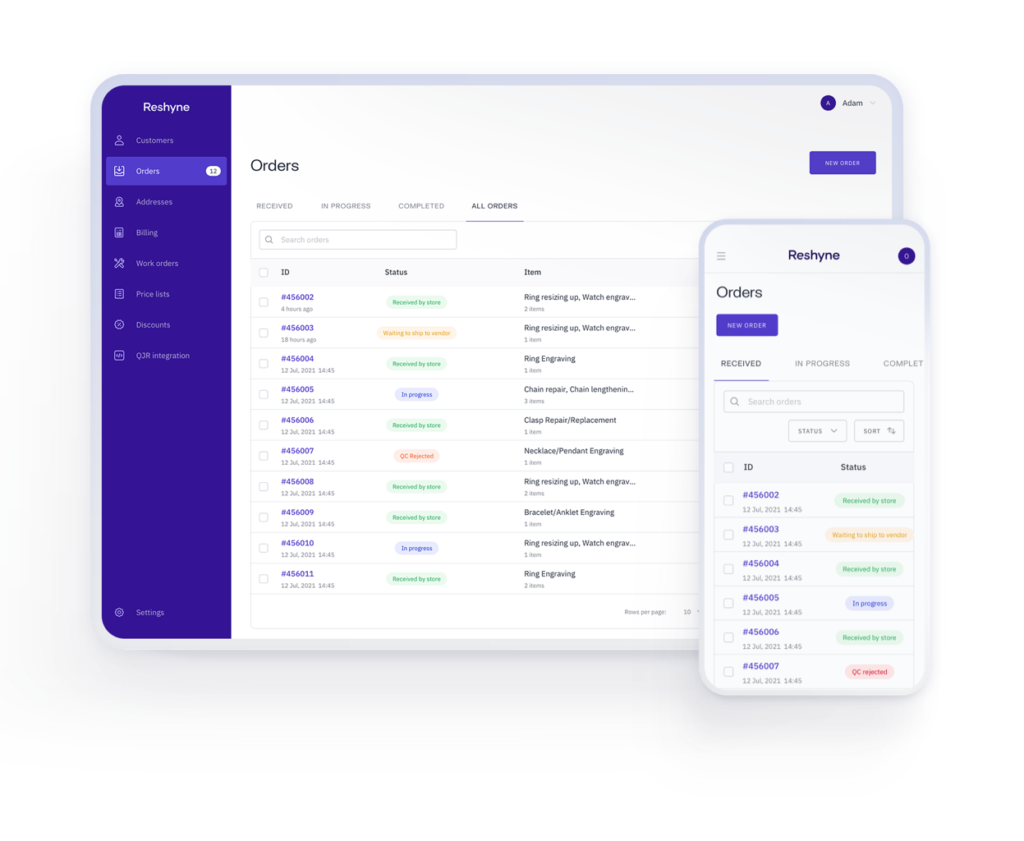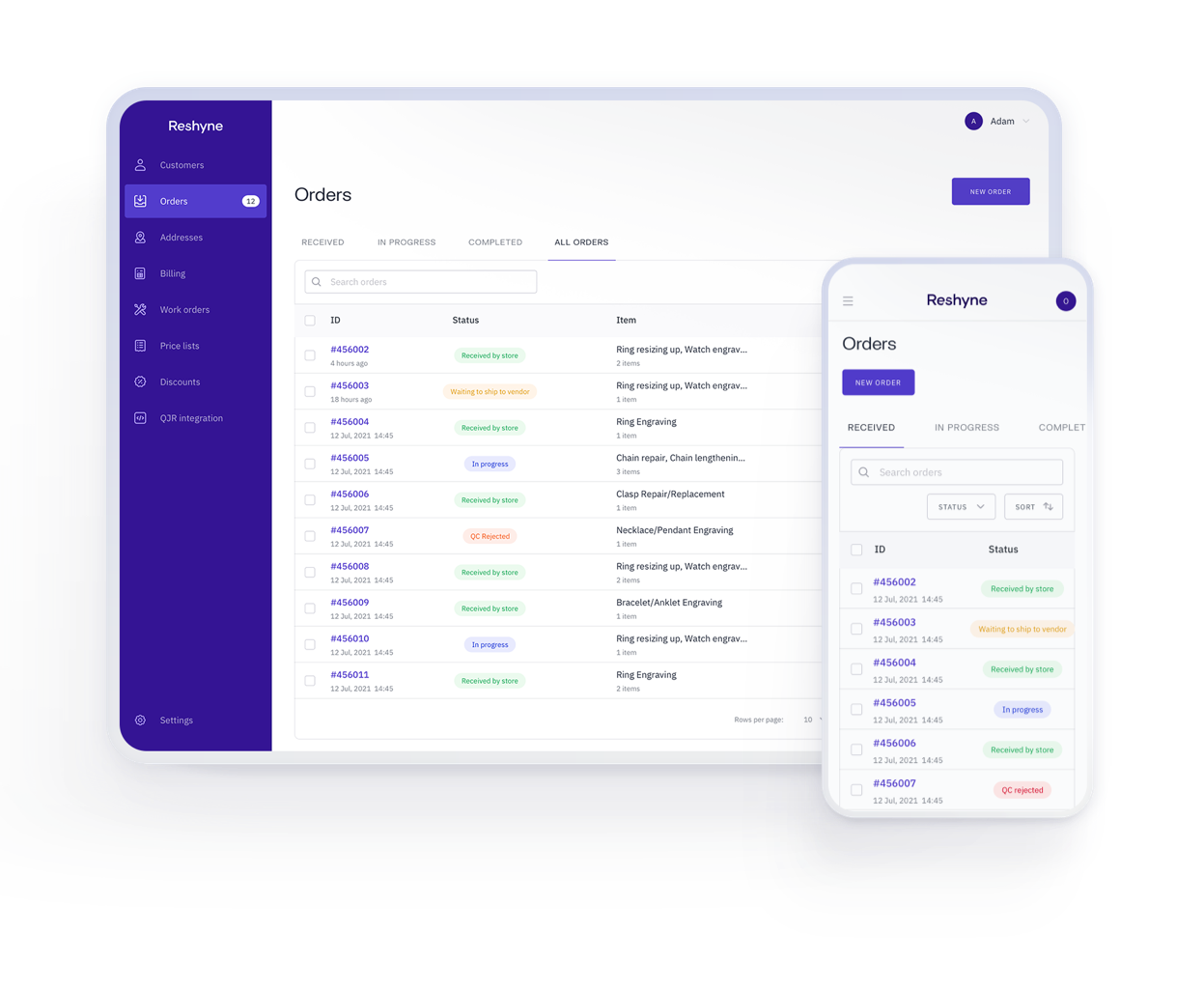 Get ahead of dents, dings, and damage with Reshyne. We designed the platform for jewelry businesses just like yours, and we're here to help you make your repair process as simple and lucrative as possible. Schedule a demo today to see how Reshyne can help you stand out from the competition.