How to Sell Ring Resizing Services (And Why Your Customers Will Appreciate It)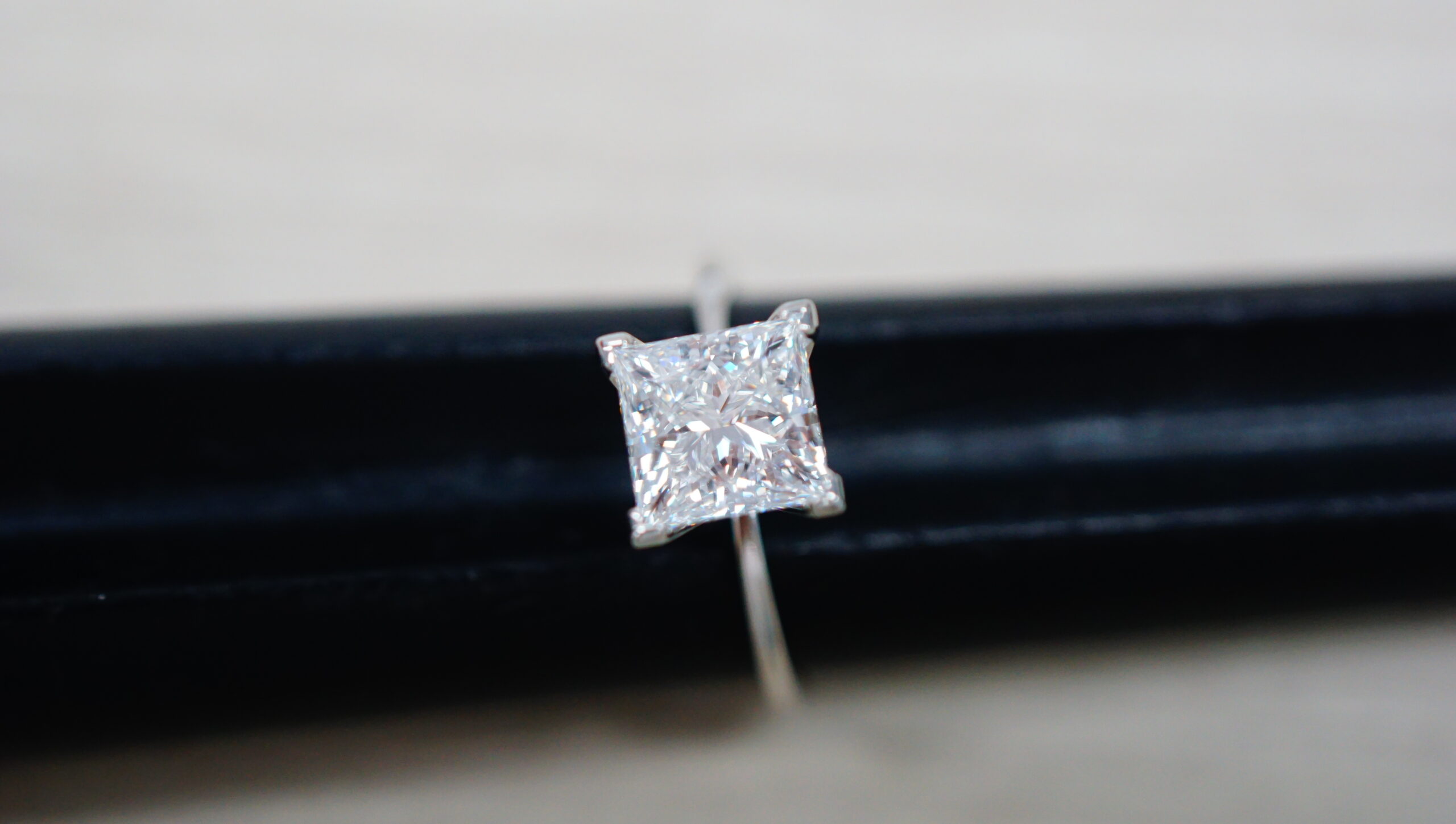 As a jeweler or a jewelry store owner, offering ring resizing presents a valuable opportunity to enhance your customer experience and boost your business. Resizing is a crucial service that caters to customers who may need their rings adjusted to achieve a perfect fit. By providing this service, you not only address a common need but also showcase your expertise and commitment to customer satisfaction. In this article, we'll explore effective strategies for selling ring resizing services and explain why your customers will truly appreciate them.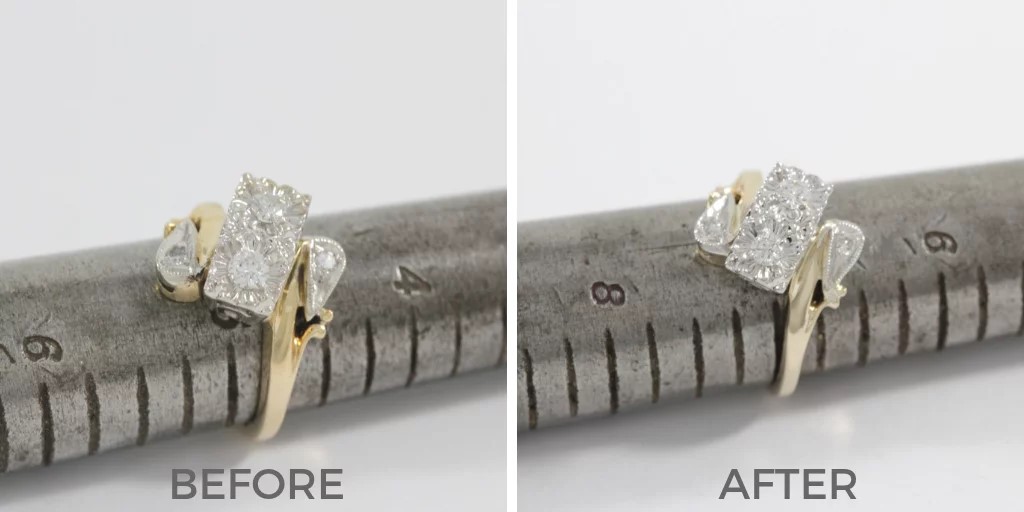 Why Customers Need Ring Resizing Services
Countless people all over the world wear engagement rings, wedding rings, and anniversary rings that are all personally important (and often expensive) pieces of jewelry. However, over time, people's fingers may change size due to weight gain or loss, pregnancy, or the aging process.
An improperly sized ring will likely end up lost or gathering dust in the back of a jewelry box somewhere — that's where ring resizing comes in. Here are just a few of the reasons your customers will thank you for offering this service:
Comfort & Safety: When a ring fits perfectly, it's comfortable to wear. If a ring is too loose, it may slip off the finger and become damaged, or worse, it may be lost forever. If a ring is too tight, it may cause discomfort or pain. Getting the right size will ensure the safest and most comfortable fit.
Longevity: A ring that fits perfectly will last longer than a ring that is too loose or too tight. A proper fit ensures that your customers will wear their rings without needing to replace them.
Sentimental Value: Many rings have sentimental value, and customers may be hesitant to get a new ring if their current one doesn't fit. By offering ring resizing services, you are helping your customers keep their sentimental ring and continue to cherish it for years to come.
How to Sell Ring Resizing Services
When customers come to you for ring resizing services, it's an opportunity for you to provide excellent service and build lasting relationships. Here's how to sell ring services successfully:
Highlight the Importance of Proper Fit
Begin by educating your customers about the difference a perfect fit can make. Emphasize that a properly sized ring ensures both comfort and style. Ill-fitting rings can be uncomfortable, potentially leading to irritation, inconvenience, or permanent loss. Inform your customers about these risks on social media, on your website, and each time they purchase a new ring. By stressing the importance of ring resizing, you can create awareness and drum up interest in the service you're offering.
Showcase Your Expertise
Position yourself as a skilled and knowledgeable brand that understands the intricacies of ring sizing. Whether your on-site team performs the resizing or you outsource repairs to a fulfillment partner, highlight your jewelers' experience, training, and specialized tools and techniques. Explain that resizing involves delicate craftsmanship to maintain the integrity of the ring while achieving the desired size adjustment. Post before and after photos on your social media and website to provide examples of your work. By showcasing your expertise, you instill confidence in your customers and establish yourself as the go-to expert for ring resizing.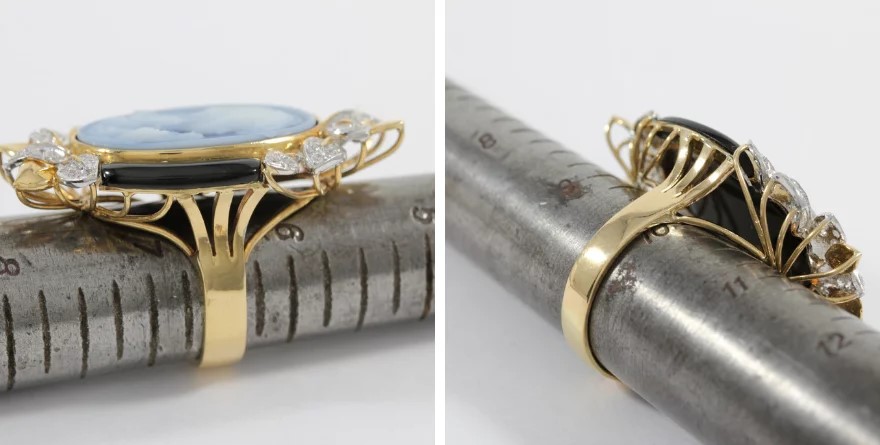 Offer Customization Options
While you're at it, this service doesn't have to be limited to a mere size adjustment. While your customers are already working with you on resizing, discuss the various customization options they may like to add on to the job. For example, customers may want to incorporate additional gemstones, engravings, or design modifications while resizing. By providing these options, you offer a unique and personalized repair service that goes above and beyond, further enticing customers to rely on your expertise.
Focus on Convenience
Efficiency is key when selling ring resizing services. Develop a streamlined process that minimizes friction for your team and maximizes convenience for your customers. Provide clear information on how long the resizing will take and ensure your estimated turnaround time is reasonable. The more seamless and hassle-free the experience is, the more likely customers will choose your store for their resizing needs.
Communicate Pricing Transparently
Be upfront about your pricing structure for ring resizing and any other repair services you offer. Clearly explain how you determine the cost of the repair based on factors such as metal type, complexity of the work required, and any additional customization requests. Transparent pricing builds trust with your customers and prevents any surprises or misunderstandings later on. Consider offering package deals or discounts for multiple rings, encouraging customers to resize multiple pieces at once (or pre-purchase repair services they can use later).
Publish Testimonials and Reviews
Share testimonials and success stories from satisfied customers who have utilized your ring resizing services. You can post this type of content on your website, your blog, and your social media. Positive feedback and real-world reviews of your work help potential customers know you're a trustworthy and reliable provider, further strengthening your reputation.
Spread The Word
Feature ring resizing prominently in your marketing materials. Be sure to feature the service wherever your customers interact with you — on your website, social media platforms, and any print or digital advertisements. Use engaging formats such as videos or infographics to give a behind the scenes look at the ring resizing process and showcase the quality of your results. The idea is to consistently remind your target audience that you offer this valuable service.

Offering ring resizing services is an excellent way to provide additional value to your customers. If you're looking for even more ways to improve your customer experience, Reshyne is the solution you need. Our all-in-one, cloud-based repair software streamlines the repair process, saves time, and increases customer satisfaction. With features like e-commerce capabilities, order management, and data analytics, Reshyne is the ultimate tool for jewelry and watch brands looking to enhance their customer experience. Schedule a demo with Reshyne today to see how we can help take your business to the next level.