Top 7 Reasons to Use Reshyne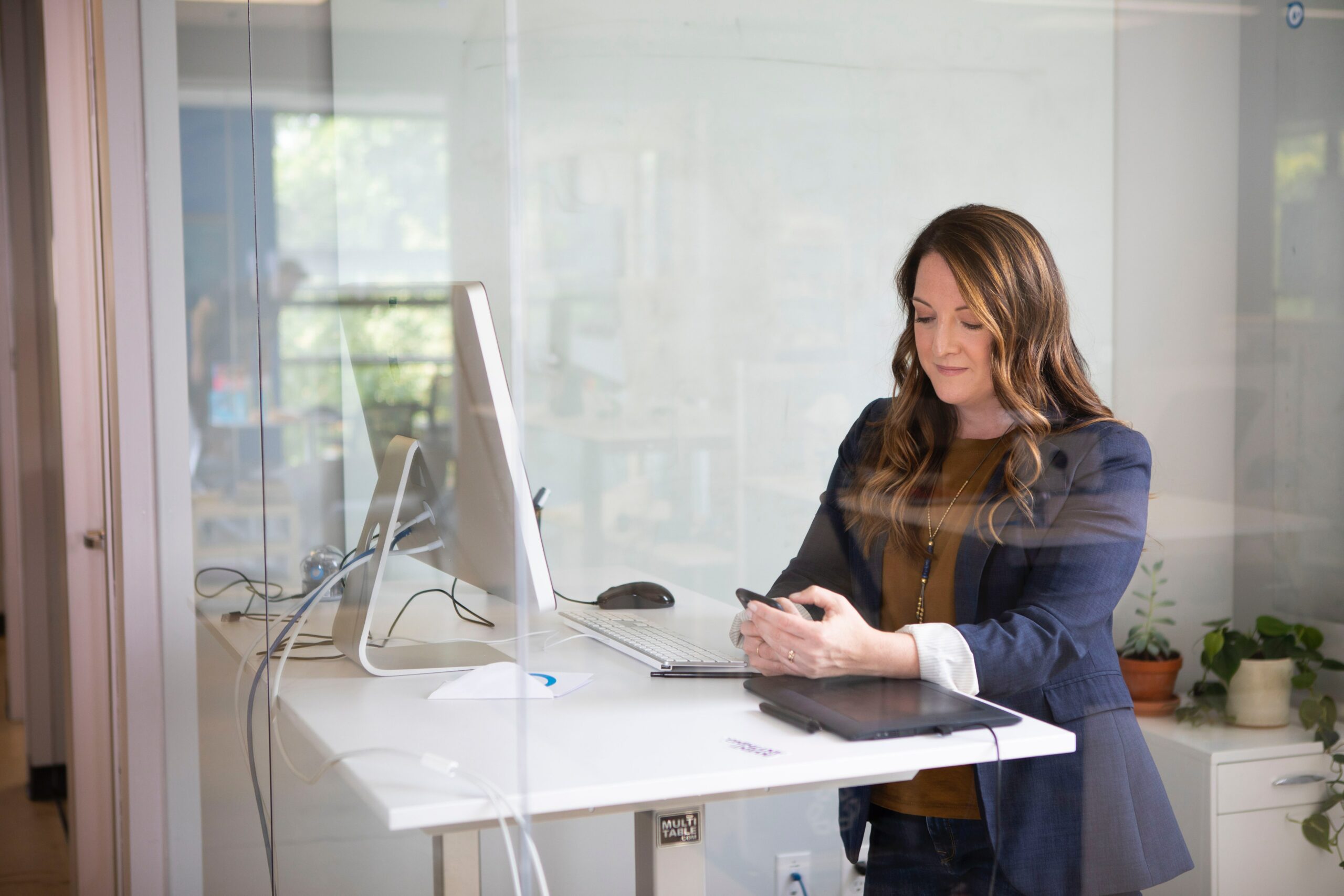 Adding a new digital platform to your business is a big decision. You might wonder if it will really work for you, if it will actually make work easier, or if it will just cause more headaches for your team. This can be especially true for jewelers; your work is specialized, and most business software isn't equipped to handle your needs.
Reshyne is made specifically for jewelers. We know the ins and outs of this industry, and that knowledge has made all the difference in allowing us to create an online repair platform that serves both customers and businesses.
Today we're going to cover 7 must-have benefits of Reshyne.
But first: What is Reshyne?
Reshyne helps jewelry and watch businesses like yours get more out of repairs.
The platform makes your business more efficient behind the scenes while allowing customers to browse a menu of services and place orders online. They can print shipping labels and choose from insured mail-in or drop-off delivery options, and progress updates keep them in the loop every step of the way.
Reshyne gives you total visibility into your repair operation and streamlines two-way communications with the people you already work with. Automatically transfer critical customer data while turning sales orders into work orders, assign jobs across your team and to third-party vendors or partners, and use robust business dashboards to track your results.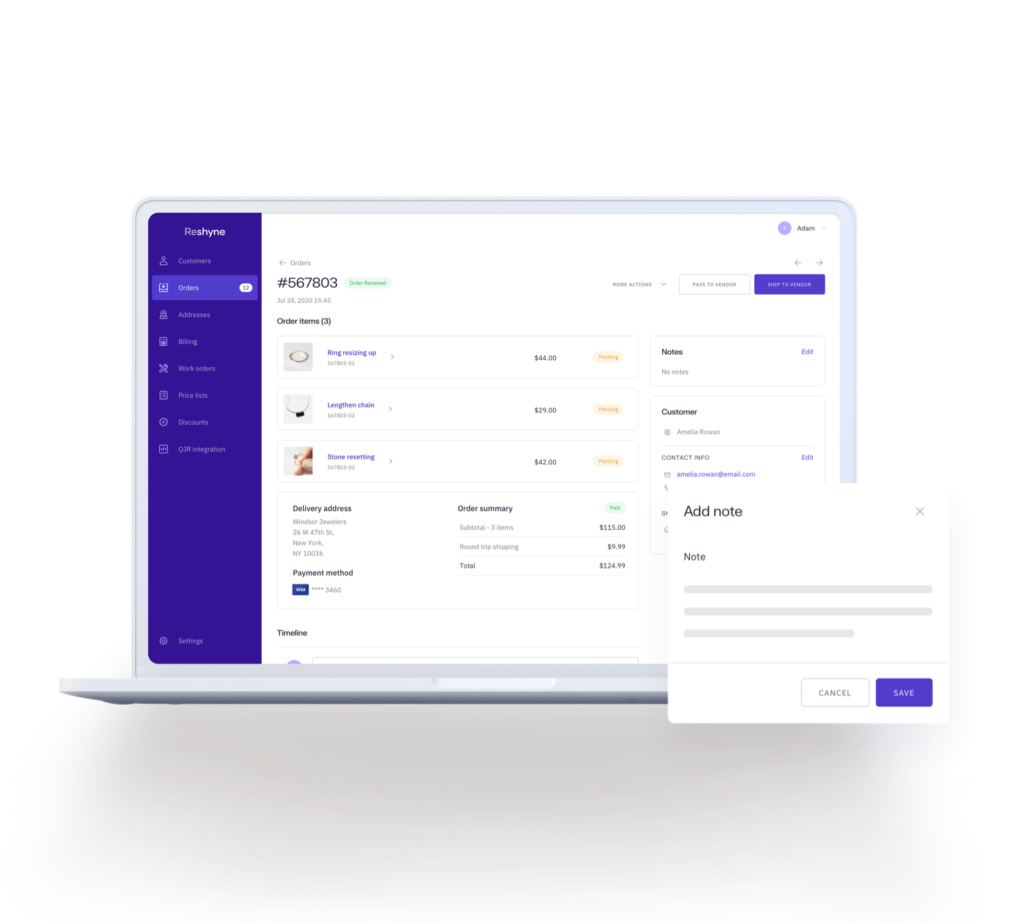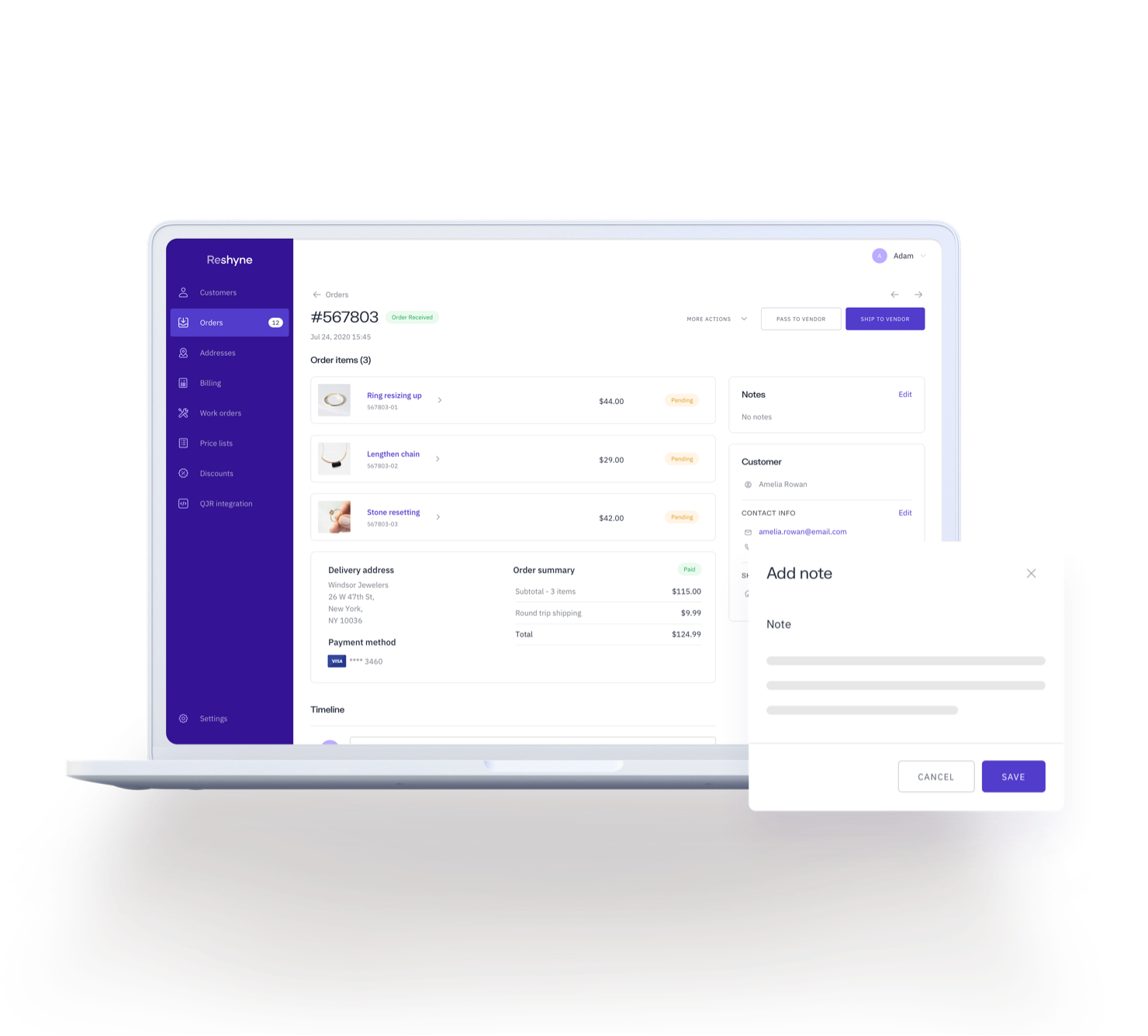 Without further ado, here are the seven reasons why today's leading jewelry brands choose Reshyne.
#1: Organization is the key to success
Organization is valuable in any industry, but it's absolutely essential for jewelry and watch repair operations. When a customer sends in their wedding ring, the watch they inherited from their father, or a string of pearls they could only afford after years of saving, they're placing an incredible amount of trust in you. The last thing you want to do is treat their precious items in a careless way. Beyond the impact on customers, a disorganized system will lead to extra work, frustrating employees and cutting into your profits.
Reshyne is built to streamline workflows, improve productivity, and offer your customers the transparency they expect. It all begins with a powerful intake system that sets you up for success from the very beginning. Reshyne converts sales orders into work orders, which can then be assigned to the right team member, vendor, or partner. You own all your relationships with employees and vendors, and you can manage those communications through Reshyne's state-of-the-art platform.
Our organizational prowess is here to help whether you're looking at the big picture or checking on small details. You're able to track the progress of a piece of jewelry as it makes its way through ordered repairs, then pivot to management screens, revenue dashboards, and deep business insights. Automatic instant updating ensures that you're getting the most relevant information every single day. The result? The ability to sleuth out problem areas more efficiently, solve them, and increase revenue.
#2: Cloud-based technology is the modern way
Manual systems and legacy technology keep important data siloed. This can present problems when multiple people need to access information about customers, orders, or repair progress. The solution? Cloud technology.
Even if you're not quite sure what "the cloud" is, you probably use it every day. For example, your email inbox is located in the cloud; this is why you can send and receive messages from your desktop, your laptop, your phone, and even public computers. If your email was stored locally on just one physical machine, you'd have to use that device every time.
Reshyne uses secure cloud technology to keep all the relevant info available to employees, vendors, and clients, no matter their location. This allows your team to be more flexible and agile while also increasing convenience for customers.
#3: Easy tech integrations with other business platforms
As your business grows, your website will probably become more complex in order to keep up. Do you use WooCommerce? Magento? Shopify? Stripe? No worries. Reshyne includes back-end integrations that connect all these tools, and if you happen to need a custom integration, we can build it for you. You won't have to interrupt service or switch to an unfamiliar system in order to use Reshyne.
#4: A sleek, intuitive, easy-to-use interface
Today's internet-savvy customer knows the difference between a website that's aesthetically stunning and one that's only so-so. It's not enough for an interface to work; it also needs to inspire consumer trust by being both aesthetically pleasing and easy to use.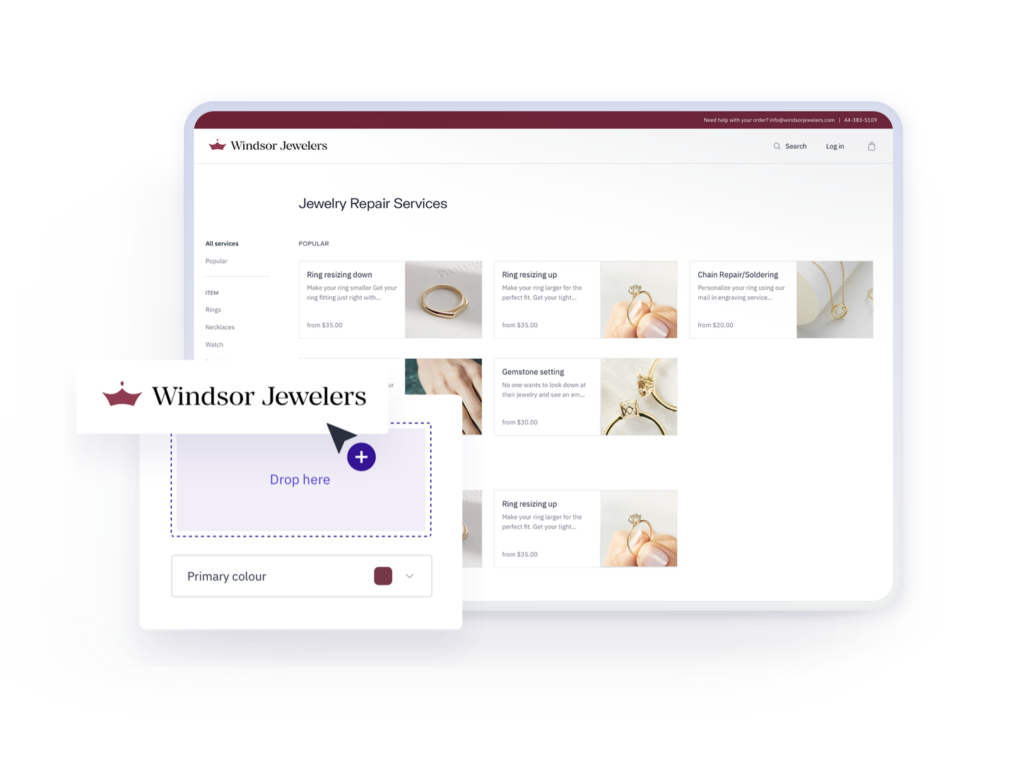 When we built Reshyne, we saw it through the customer's eyes. We made it easy to browse repair options, place orders, print shipping labels, check progress, and communicate with the repair team. Every design decision was thoughtfully considered. The final outcome is intuitive, minimalist, and easy on the eyes (if we do say so ourselves).
But we didn't stop there. Throughout the design process, we also recognized the needs of your team, vendors, and partners. They don't have to be tech experts to use Reshyne. Our interface does exactly what it's supposed to do, so work is empowered, not interrupted.
#5: Custom branding makes your digital repair menu totally your own
Think of Reshyne as a basic template. When you add it to your website, you'll incorporate your own visual identity and branding, including colors, typefaces, copy, and logos. This gives returning customers the reassurance that they're working with the same people they've come to trust. Don't worry about Reshyne making your site look generic; your unique touch will be felt at every step along the way.
#6: Use pre-loaded services or design your own repair menu
Not every jewelry business provides exactly the same repair services. Reshyne comes with all the most common services built in, but you have tons of customization options. You can adjust the services that appear on your website at any time, for any reason. Feel free to narrow down the list, build your own service items, and select the level of detail you need or number of options you provide for each service. Of course, you have full flexibility to set your own prices (or even offer repairs for free).
#7: Repair fulfillment options for next-level quality
Can Reshyne work for your business even if you don't currently offer jewelry and watch repairs? Absolutely. You can partner with us for fulfillment services and allow us to receive orders, make repairs, and arrange delivery on your behalf. This is a great option if you're just venturing into repairs or if you run into any obstacles at your own facility. We have a proven track record of doing excellent work for our own customers, and we'd be happy to chat about how this kind of partnership could look for you.
Reshyne represents the future of the jewelry industry
Reshyne is excited to empower jewelers with the best-in-class technology of today. Introducing our repair management platform allows you to connect with a broader customer base effortlessly, maintain the integrity of your craft, and build your business's reputation.
The jewelry industry is going to have to modernize to keep up with today's business trends. Gain the upper hand and secure a competitive advantage by using Reshyne to achieve digital transformation for your jewelry business.
Have we piqued your curiosity yet? Reshyne is an excellent fit whether you run a small shop or a national brand. Schedule a demo today to learn how the platform can work for you.
Let's get Started 👇
Schedule a demo today!