Why Your Jewelry Business Should Be Digital (Even If You Work Offline)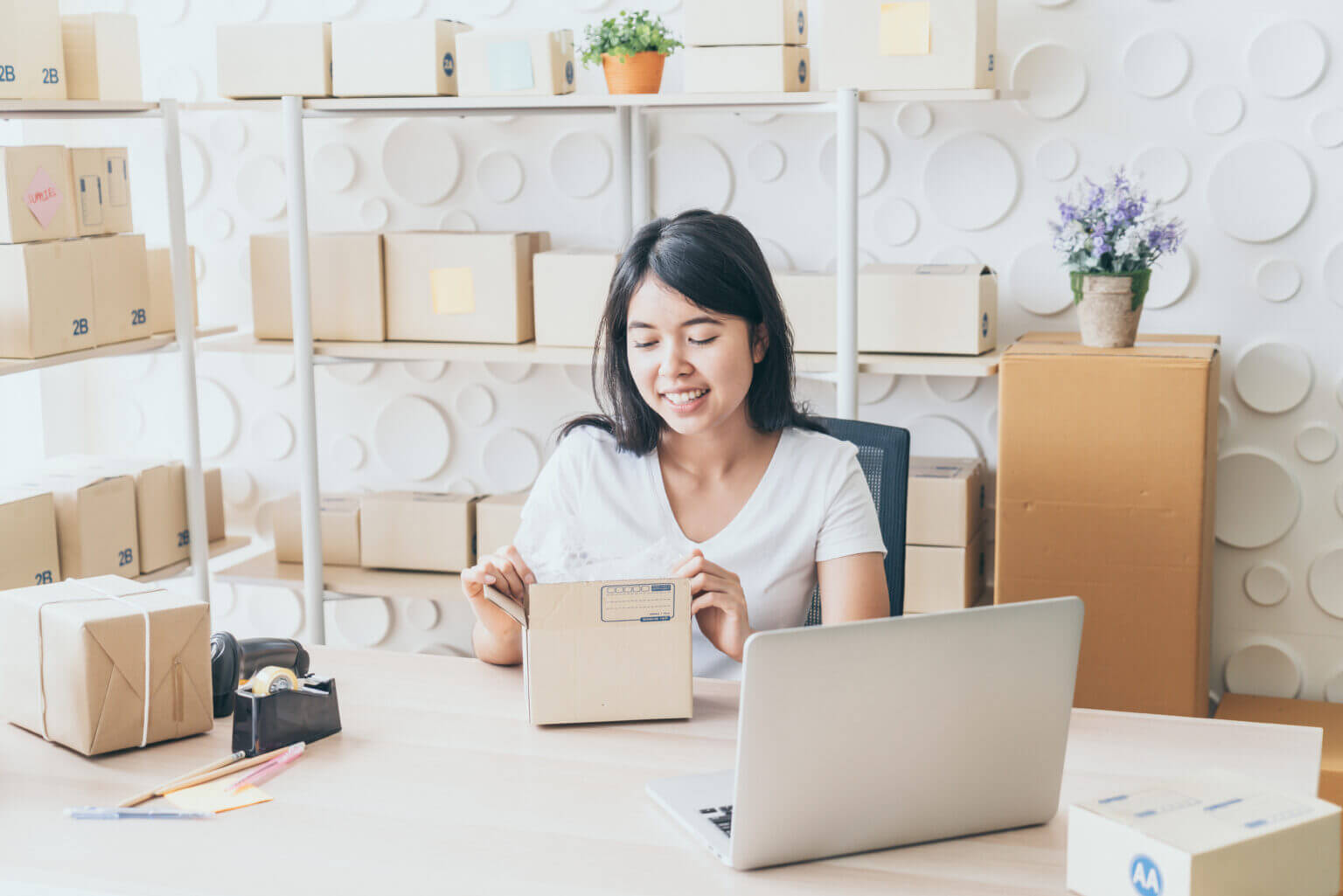 Digitizing your jewelry business is not only practical — in light of today's digital business standards, it's imperative. When the global pandemic hit in 2020, e-commerce sales surged 43%. Consumers learned to love shopping online, and 88% say they have come to expect a new level of digital experience. Even if your jewelry business primarily works offline in brick-and-mortar stores, consumers expect your company to cater to them in digital spaces. If you haven't taken advantage of the digital tools and online opportunities available yet, it's a good idea to digitize your business practices as soon as possible.
Let's look at the key reasons the time is ripe to digitize your jewelry business:
4 Benefits of Digitizing Business Operations
#1: Improve Discoverability
Even though the height of the pandemic is behind us, consumers are still turning to the internet to purchase the things they need, want, and love. Did you know that 93% of online experiences begin with a search engine like Google? Consumers trust that the best products and the most reliable brands will be available online, and the internet will tell them exactly where to find them. Digitizing your operations is an important way to ensure your company is discoverable where your audience is already spending their time.
#2: Increase Efficiency
Are you still using paper order forms? Many jewelry businesses still run on manual, pen-and-paper processes, but sticking to your analog ways is probably holding your brand back. An outdated manual process is more likely to lead to mistakes, and digitizing your systems will both cut down on errors and reduce the time you have to spend fixing them. Look for digital tools that streamline your workflows by allowing you to assign orders digitally and manage and automate progress, for example. You'll increase your company's efficiency by cutting down on miscommunication, preventing data loss, and improving organization across your entire team.
#3: Boost Conversion & Retention
The easier it is for consumers to complete a purchase, the more likely they are to spend more money with your brand. Good user experience design can increase a website's conversion rate by 200%, while 70% of consumers will abandon their shopping cart if they have a negative experience. Digitizing your jewelry business will allow you to offer customers a smoother and more convenient shopping experience, which will increase the likelihood that they complete their order, spend more, and come back to shop with you again next time.
#4: Drive Revenue
You could have the best services in the world, but avoiding a digital transformation is capping your potential. Today's consumers expect to purchase virtually everything online, and the world of e-commerce is clearly trending upward. In 2020, global e-commerce sales amounted to nearly $4.3 trillion; by 2025, they are expected to reach $7.4 trillion. Introducing e-commerce functions to your otherwise offline business is a powerful way to drive revenue and capture valuable market share; if consumers can't do business with you online, chances are they'll find another brand that does have digital capabilities.
Tools to Help You Digitize Your Jewelry Business
Now that you know how important it is to have a digital business, the next step is to find the tools you need to achieve your digital transformation. Here are some basic capabilities to look for in tech tools for your jewelry business:
A reliable sales platform: Use a sales platform that makes it easy for your customers to place orders directly from your website. You'll want to list a clear menu of the services and products you offer with detailed and transparent pricing. Making it easy for customers to complete orders will increase your conversion rate and boost revenue.
A robust and secure POS: With software specifically designed to process payments, you won't have to worry about the headache of tracking and dealing with paper invoices anymore. A secure digital POS will help you increase your team's productivity and instill confidence in your customers at the same time.
Order and team management: Facilitate clear communication between your team, vendors, partners, and suppliers by using software that allows everyone to find what they need in one place. Look for tools that give you end-to-end visibility so you can increase efficiency, avoid data loss, and cut down the time you spend correcting mistakes.
Integrated customer service capabilities: Look for a platform that allows you to collect all the details you need from customers, whether that's their shipping address or the details of their repair request. You'll also want digital tools that automatically update your customers about order progress and make it as simple as possible to get in touch when there are issues, delays, or questions. Integrating customer service capabilities will ultimately save you time and reduce overhead costs.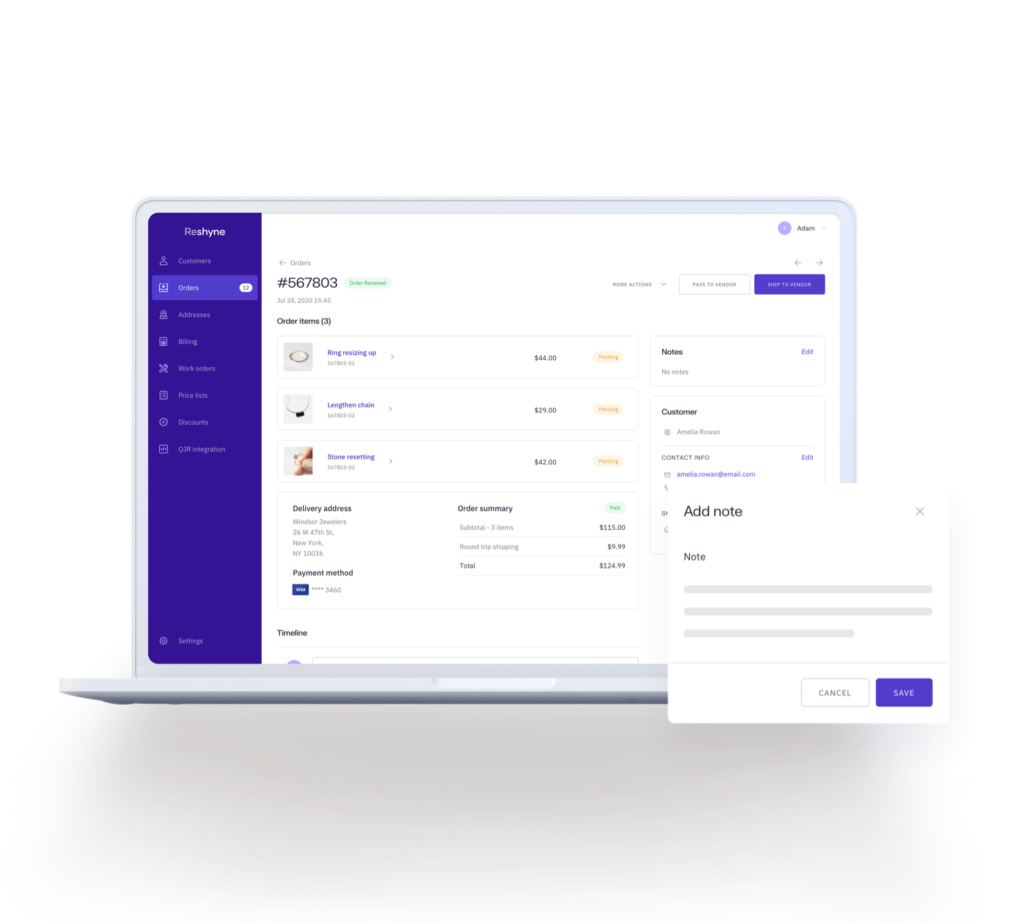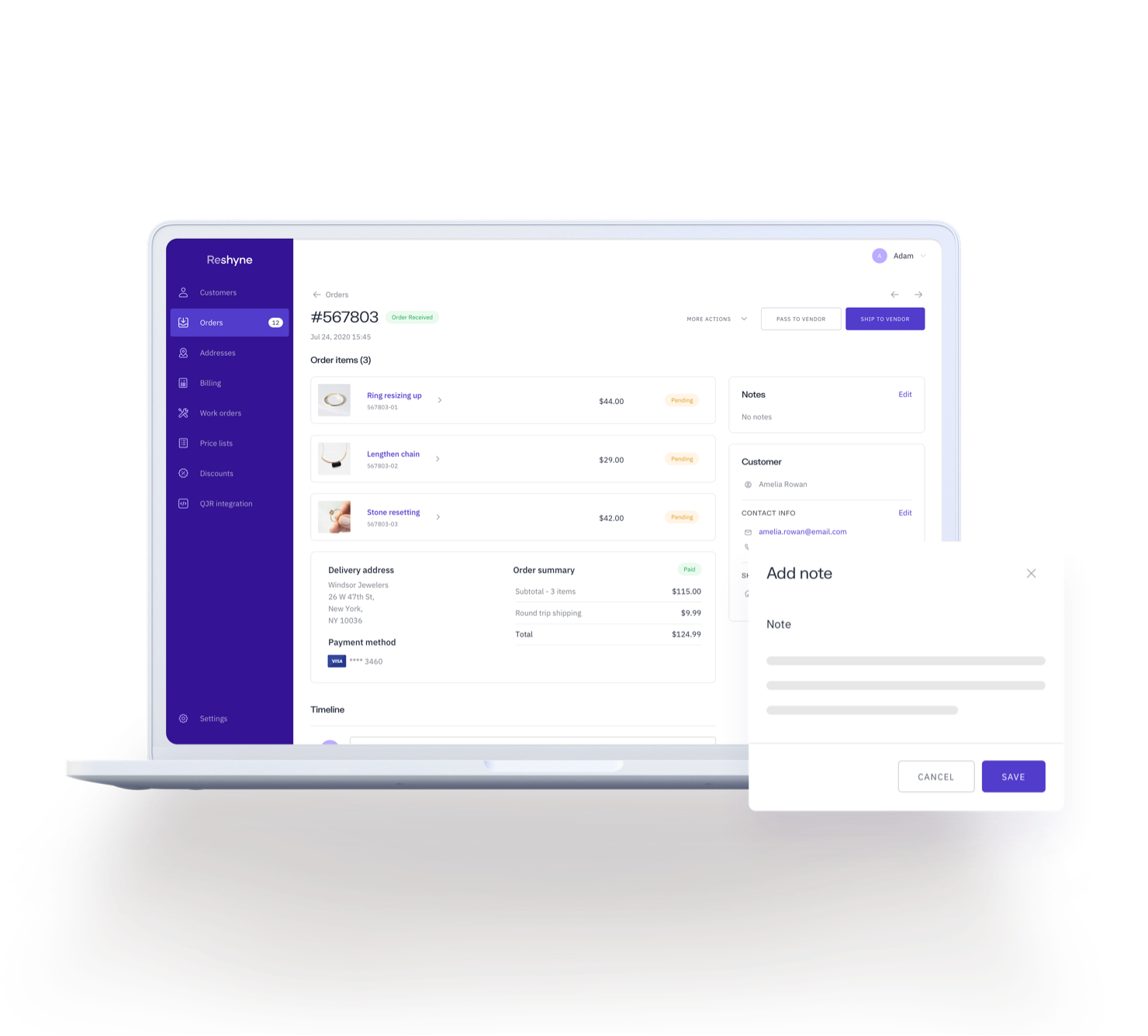 Are you ready to take your jewelry brand to the next level? Expand your digital business capabilities with repair management software created specifically for brands like yours. Reshyne exists to streamline operations and drive revenue for jewelry and watch businesses with an easy-to-use platform, integrated customer support, and sales software you can count on. Schedule a demo today to find out how we can support your jewelry brand's digital transformation.