The 5 Biggest Mistakes Jewelry Repair Businesses Can Make (And How to Avoid Them)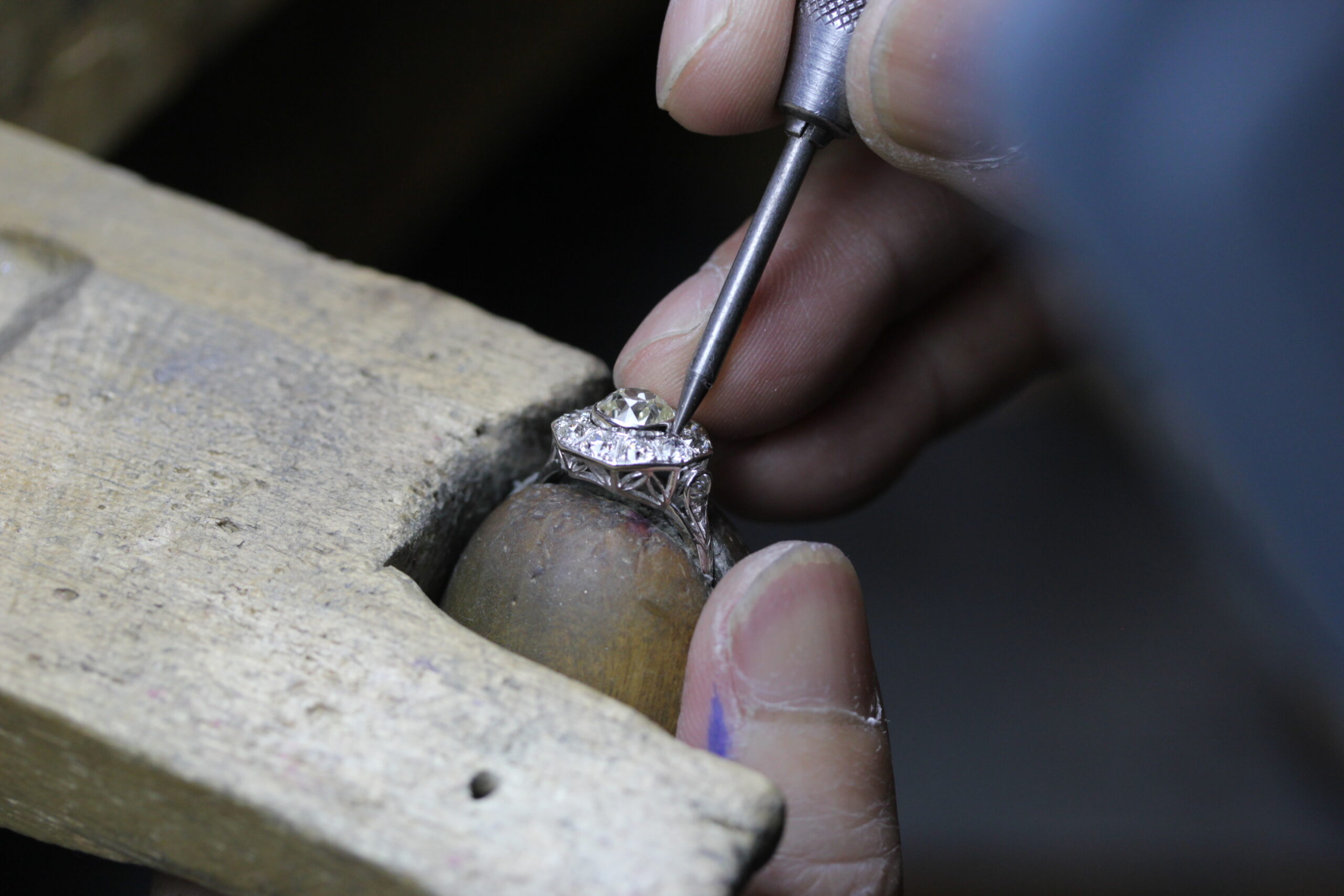 Once you decide to introduce repair services to your jewelry brand offerings, there are a lot of factors to consider: which services to offer, which roles to hire, and how to set up everything from fulfillment to back office operations. As you get started with this business expansion, it helps to collect as much information as possible. Of course you want things to run smoothly, but you also want to avoid common pitfalls as much as possible. Here are five of the biggest mistakes you can make as a jewelry repair business, plus actionable tips on how to avoid them.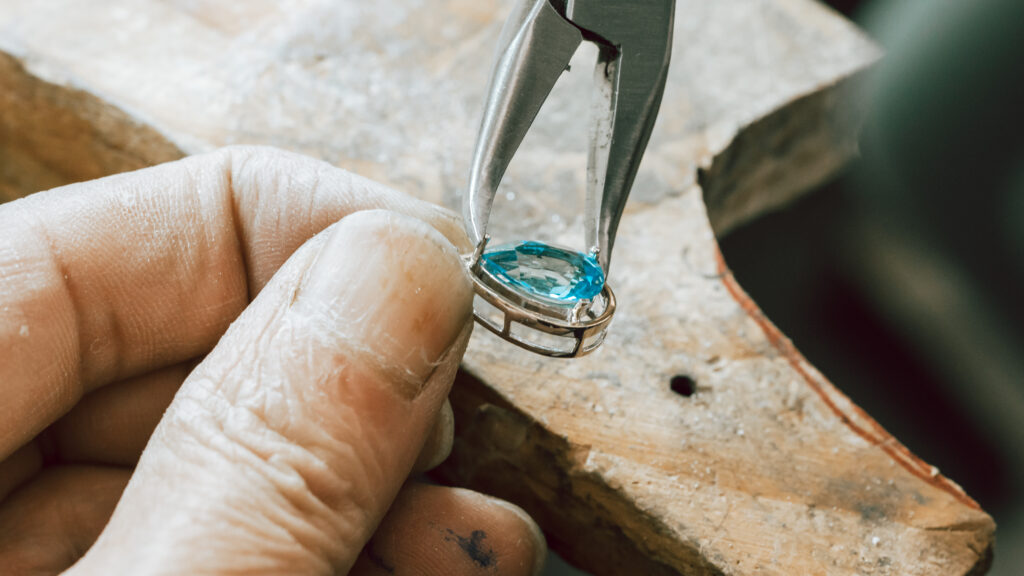 #1: Not Providing Clear Estimates
One way to frustrate your customers (and create headaches for your customer support team) is to skip out on providing clear jewelry repair estimates. If a customer doesn't know how much they'll be charged from the get go, if they don't know how their total fee was calculated, or if they end up being charged more than they expected, they'll likely be disappointed.
The best way to avoid this mistake is to be upfront about your repair estimates. Provide as much information as possible about repair pricing; let each customer know how their price breaks down, from labor to the cost of materials. This will help customers feel comfortable and secure, knowing they can trust your business and avoiding any last-minute surprises when it comes time to pay for their order. You can also list a price for every service you offer (even if it's a ballpark range) on your website to avoid any confusion at all.
#2: Not Communicating with Customers
Communicating well with your customers helps them feel welcome, respected, and comfortable. And while these are important things for any brand, they're especially important when your customers trust you with their special, sentimental, and valuable pieces of jewelry. If your brand is unresponsive when customers have concerns, doesn't let them know when their order is ready, or doesn't provide an expected timeline for the repair, customers can become frustrated and potentially unwilling to do business with your brand again.
Be sure to set up multiple channels of communication so your customers can reach you however it's most convenient for them, and be diligent with your follow-ups and order updates. You can even use software to automatically send notifications as the repair order progresses so you won't have to think about it.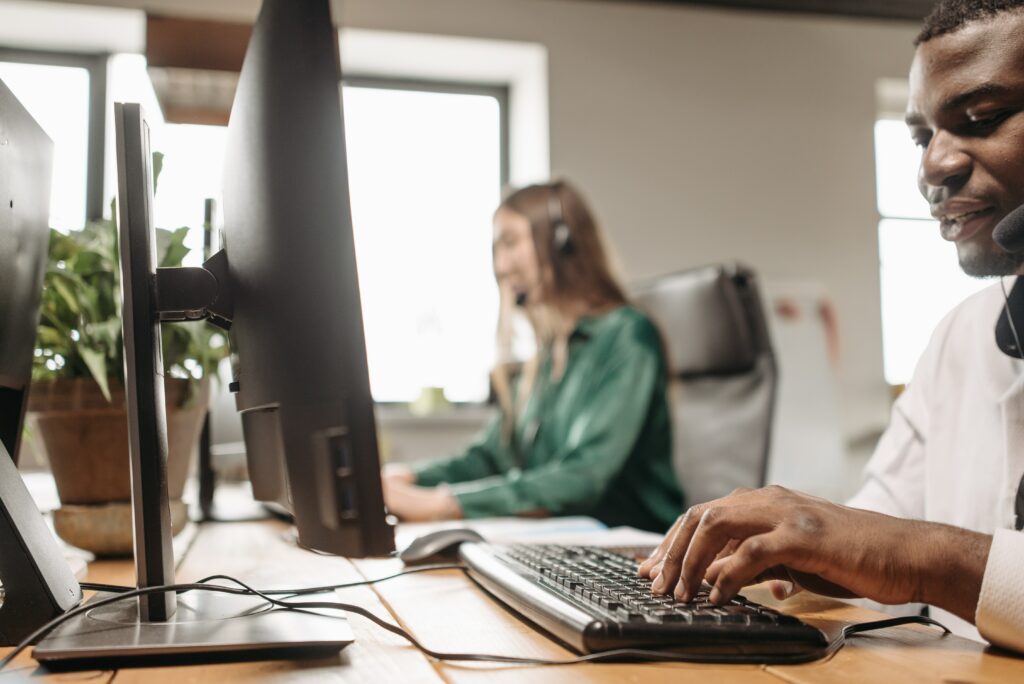 #3: Not Thoroughly Cleaning Pieces Before and After Repairs
While every repair is different, one thing that you and your team should always do before and after every repair is to perform a thorough cleaning. Dirt, particles, and dust that are lodged into a piece of jewelry when it reaches your shop can get in the way of your repair and potentially create problems as you're working on the piece. Once the piece is completely fixed, you'll also want to perform another thorough cleaning — this can uncover any issues you may have missed and, equally importantly, will make the piece sparkle like new again when you return it to your customer.
#4: Not Using the Right Equipment
The tools you use are incredibly important. Investing in the best equipment can be expensive, but it's worth it. Faulty equipment can result in ruined jewelry, and when your customers put their precious pieces in your hands, they trust that they'll get something even better back. You can lose your customers' trust and harm your reputation if your equipment damages their jewelry or stalls your ability to complete repairs. Be sure to invest in high quality, proven equipment to make sure you can complete every repair to the highest standard.
#5: Not Using Jewelry-Specific Software
Running an efficient and customer-centric jewelry repair business requires having the right systems in place. Jewelry-specific business software can help you streamline your operations, avoid mistakes, and provide exceptional customer service. Look for a tool that allows you to easily turn sales orders into work orders in a fully digital system, instead of using manual processes and paper slips to process orders and manage work. Then, you should be able to seamlessly assign tasks across your team to foster collaboration and increase accountability. Bonus points if your software powers a customer-facing storefront that lets your audience browse your services and place orders from the comfort of their own home.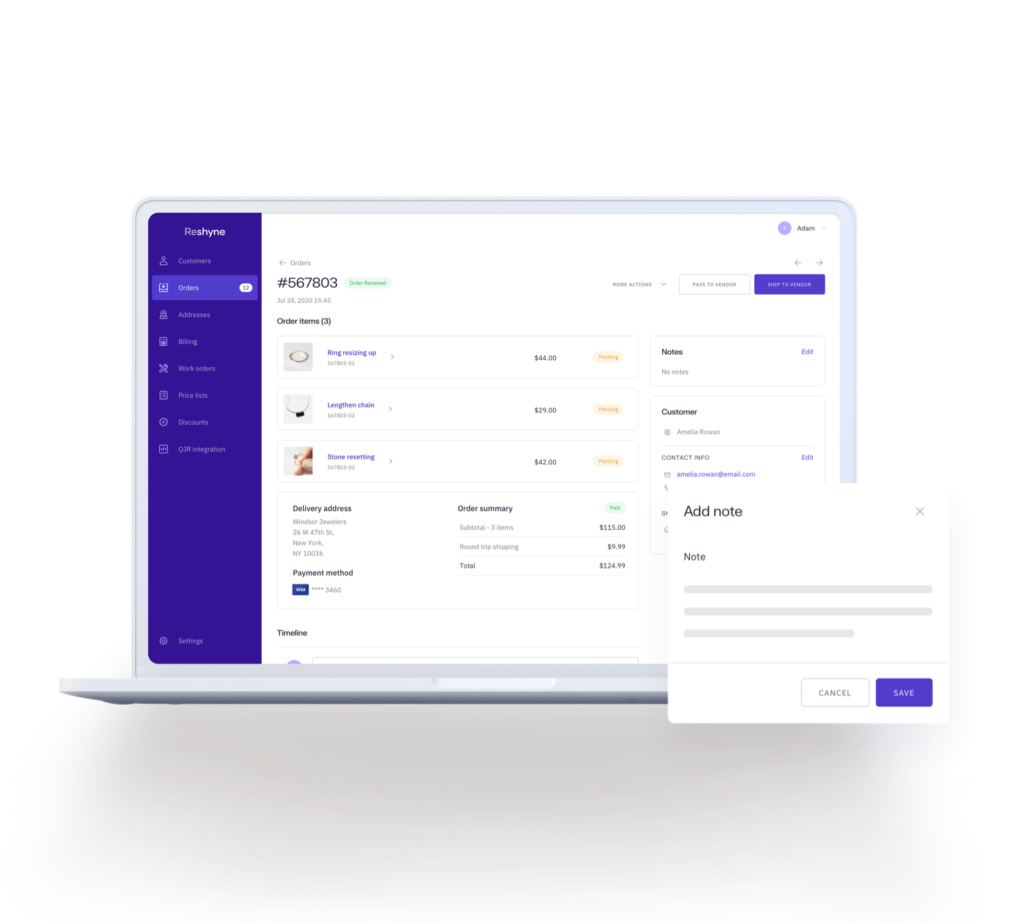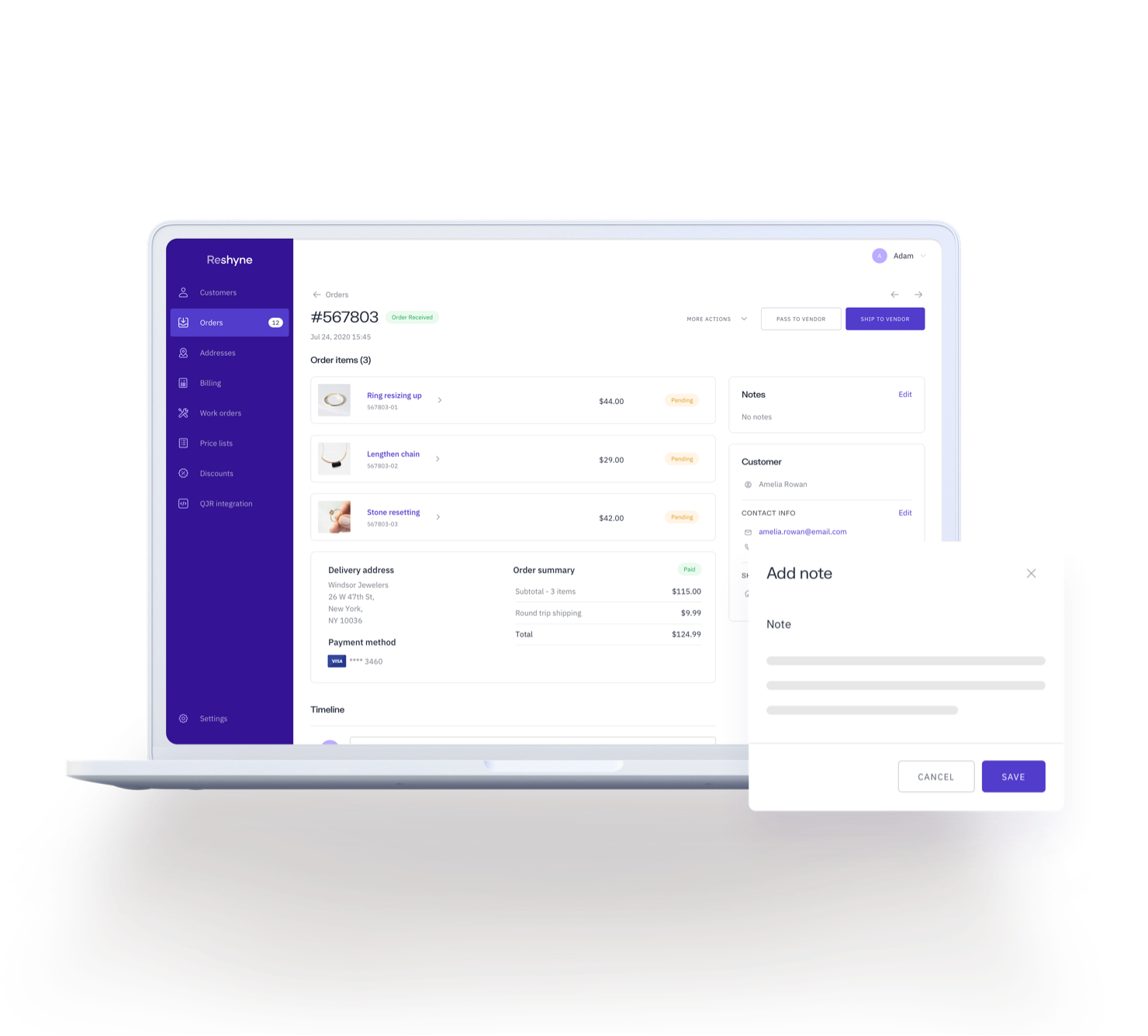 Implementing a robust jewelry software solution takes the hassle out of everyday business operations and helps your jewelry repair brand operate efficiently. Reshyne is an all-in-one software platform exclusively designed to empower jewelry brands with all the tools you need to streamline operations, impress customers, and achieve sustainable growth. If you're looking to take your jewelry repair business to the next level, schedule a demo with Reshyne today.