5 Tips for Jewelry Retailers to Sell Jewelry Cleaning and Restoration Services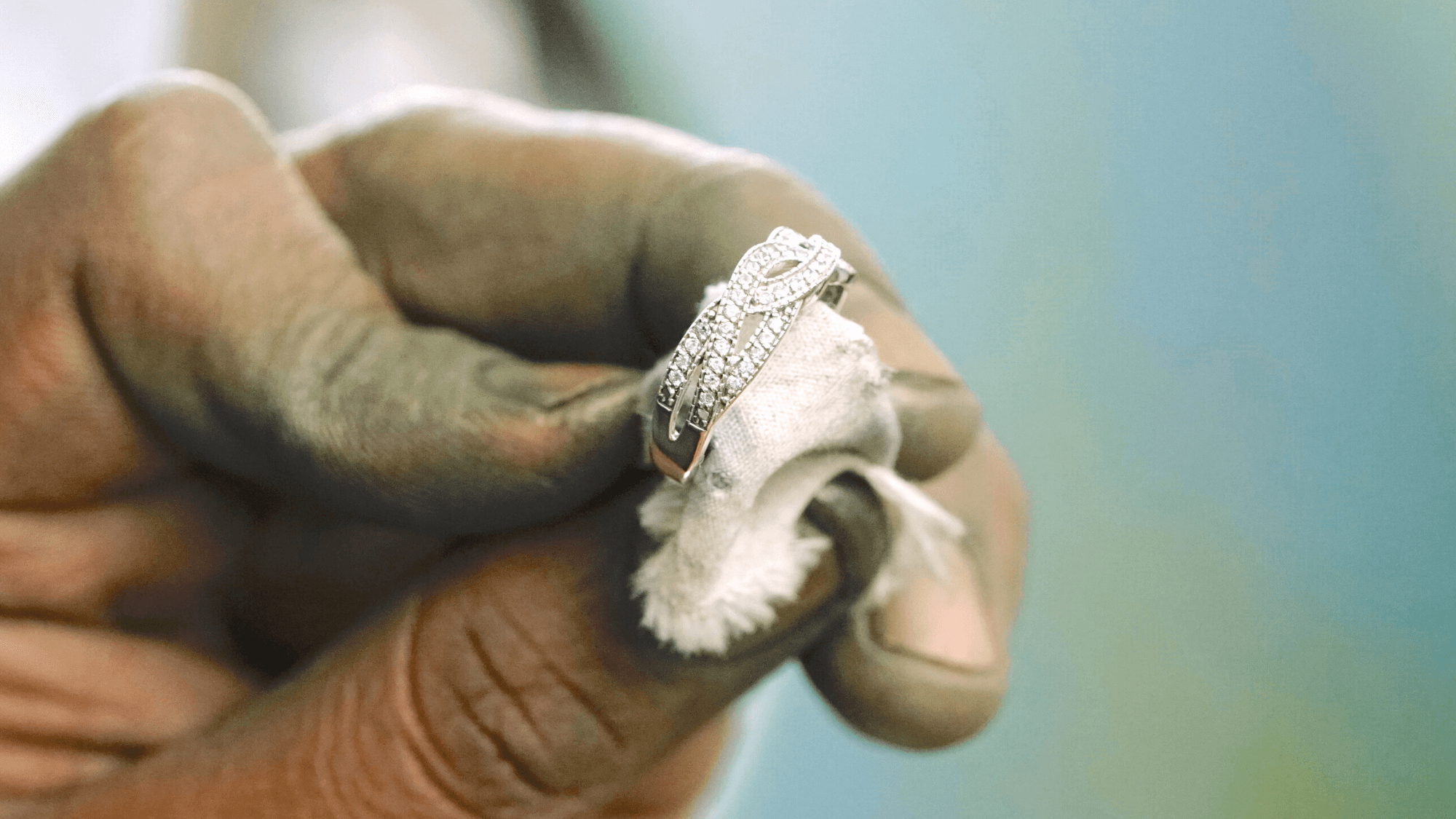 Jewelry retailers can increase both revenue and the value they provide customers by offering simple jewelry cleaning and restoration services. But selling services is different from selling products, and if it's not your core line of business, adapting to the particularities of service sales can be challenging. In this article, we'll discuss five tips to help retailers sell jewelry cleaning and restoration services.
#1: Educate Your Customers About the Importance of Jewelry Maintenance
Your brand knows that regular jewelry maintenance is important, but your customers may not. Teach your customers about the benefits of proper jewelry care, and inform them that regular maintenance is essential to preserving the longevity and appearance of jewelry. In addition to showing your customers the benefits of cleaning and restoring their jewelry, highlight the negative effects of not doing so, like tarnishing, discoloration, and damage.
The more effectively you educate your customers, the more they'll understand how to care for their jewelry and the easier it will be for you to meet their needs in that category. By educating customers about the importance of jewelry maintenance, you can build trust and increase the likelihood that they will purchase your cleaning and restoration services.
There are many different approaches to customer education that may work for you, from social media posts to video content and blog articles. Plus, it's always a good idea to include care instructions that provide detailed instructions for regular maintenance and cleaning in every package you ship out to your customers.
#2: Offer Free Consultations
Another tip is to offer free consultations. By doing so, you can showcase your cleaning and restoration services and give customers the opportunity to see the value of the services you offer. During the consultation, you can examine the customer's jewelry and explain the cleaning or restoration process. This approach can help customers understand what their jewelry needs and what they can expect from the service. A free consultation can also help you build a relationship with customers and show them your expertise in the field. Ultimately, this can lead to customers trusting your brand and purchasing your cleaning and restoration services.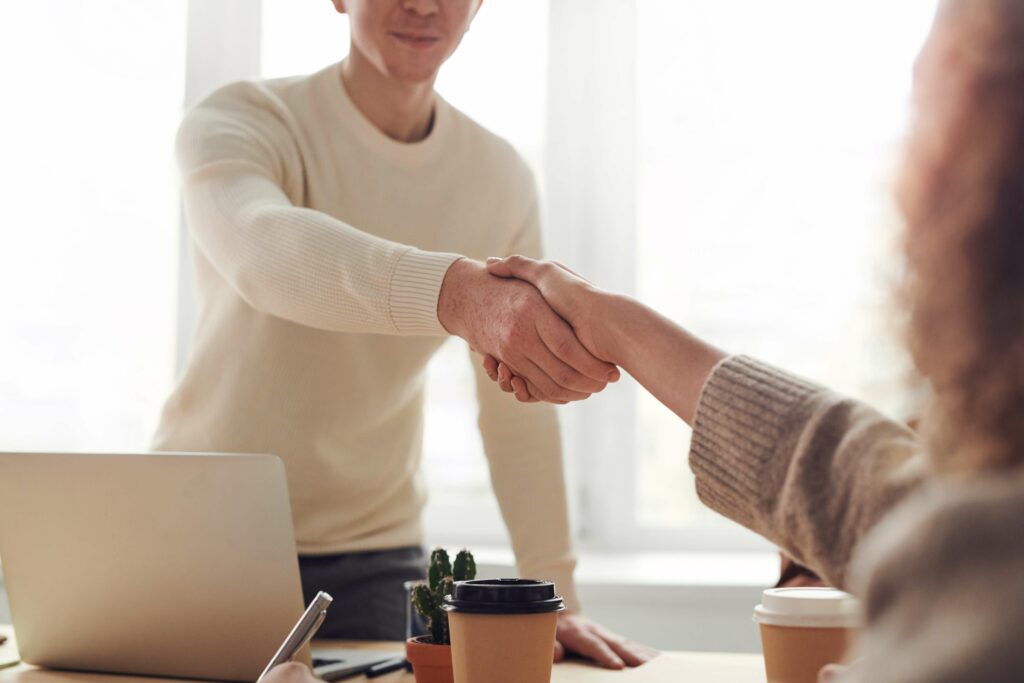 #3: Showcase Your Expertise
To sell these services, it's important to showcase your expertise in cleaning and restoring jewelry. Customers want to know that they are entrusting their valuable possessions to someone knowledgeable and experienced. Highlight any training or certifications you have in the field on your website; you can also share before and after photos of jewelry that have been cleaned or restored, so customers can see the results of your work. By showcasing your expertise and results, you can differentiate your brand from the competition and demonstrate to customers why they should choose your services over others. If you outsource your services, be sure to provide credentials of the service provider and highlight their work.
#4: Package Your Services
Offer cleaning and restoration services as an add-on when customers buy your jewelry. That way they don't have to go out of their way to take advantage of the services you offer; they're already there to shop for jewelry, and offering packages turns the cleaning and restoration services you offer into a cherry on top.
You can also offer package deals to make your cleaning services a true bonus. These packages empower customers with additional value and make them more likely to do business with you. For example, you can bundle your cleaning and restoration services with other common jewelry repair services or offer cleaning at a discounted rate when a customer reaches a certain spending tier. Advertise these packages on social media, in your store, and on your website to spread the word and make it easy for customers to understand the benefits of the package deal.
#5: Use Social Media to Promote Your Services
Social media is an excellent way for your brand to promote cleaning and restoration services and an effective way to connect with your target audience. You can use social media to showcase your expertise (like a video of your jewelers performing a cleaning service), offer promotions or discounts, and educate your followers on the importance of jewelry maintenance.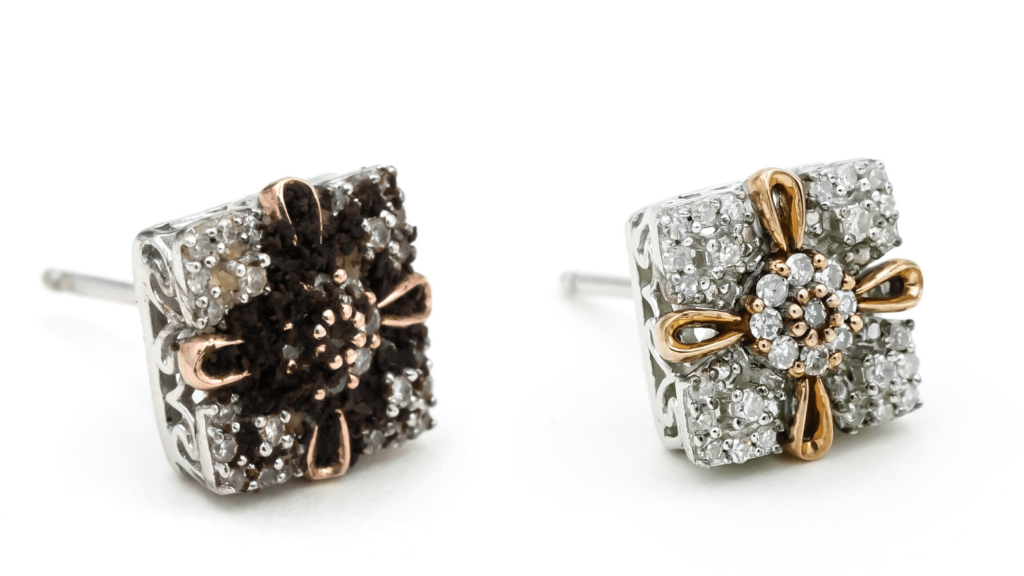 One of the most effective ways to use social media is to post before and after photos of jewelry that has been cleaned or restored. These photos can help customers see the results that are possible when they buy your services and give them a better idea of what to expect. Retailers can also use social media to collaborate with influencers or other businesses to co-promote their services to a wider audience.
By implementing these tips, you'll differentiate your brand from the competition and build trust with consumers. With Reshyne, you can seamlessly integrate cleaning and restoration services into your business model. Our all-in-one jewelry software was designed to help you offer repair services in alignment with your brand, prioritizing customization and customer service, even if that's not your core business focus. Schedule a demo today to see how Reshyne can help you expand your jewelry brand's offerings.