User-Generated Content: How Your Jewelry Brand Can Do More With UGC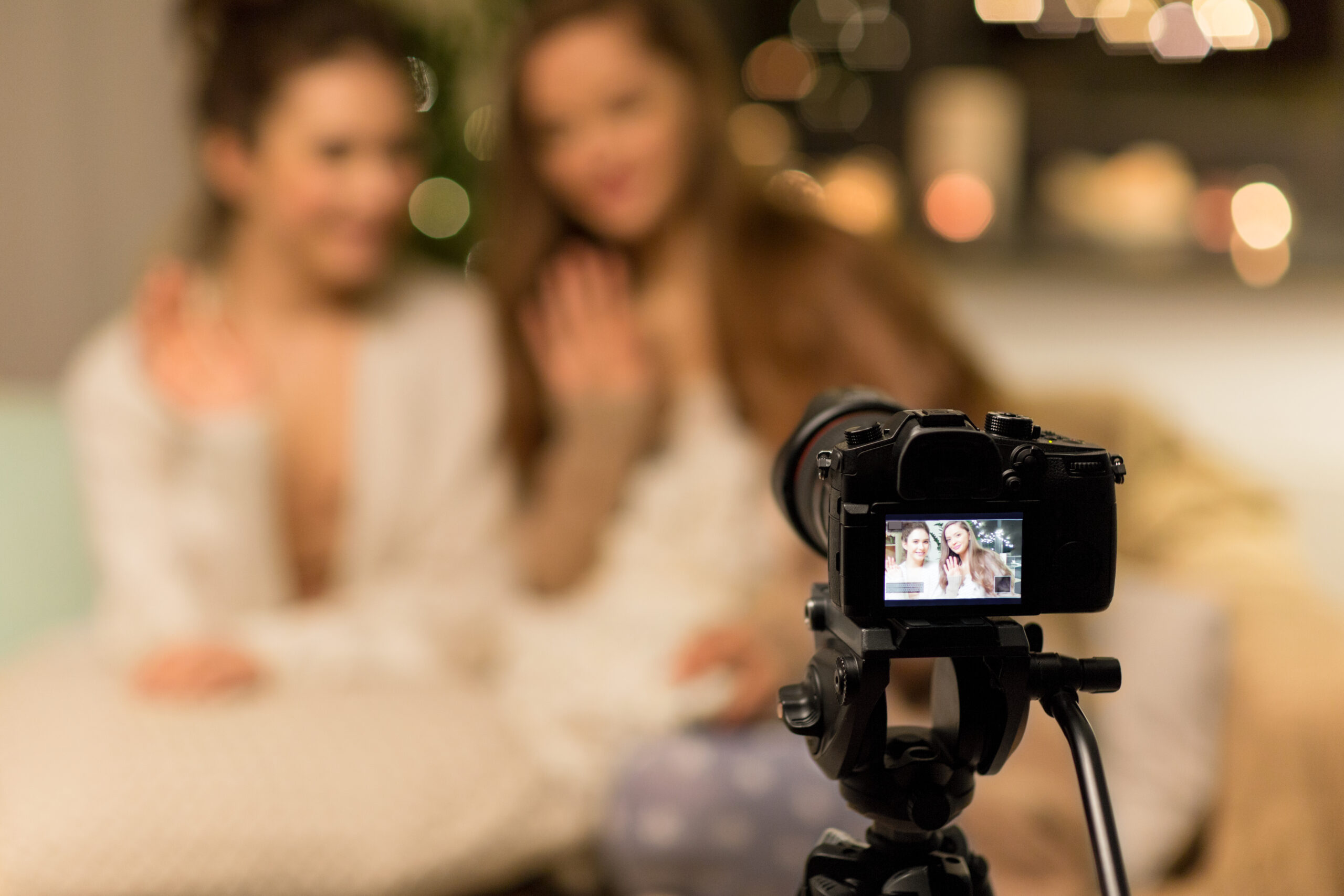 User-generated content is having a huge impact on the way that brands approach marketing today. As we learn more about the way that consumers and brands interact online, the direct relationship between user-generated content and higher sales rates is becoming increasingly clear. Read on to learn more about how this innovative (and simple) marketing strategy can help your jewelry brand earn recognition, drive revenue, and ultimately grow.
What is User-Generated Content?
User-generated content (UGC) is any kind of content created by consumers and shared online. Typically, UGC is created in reference to a specific brand, service, or product. It can take a variety of forms: Instagram posts, TikTok videos, Yelp reviews, product ratings, and more. The key differentiator with this type of content is that real people among your audience are authentically sharing about your brand, as opposed to branded marketing content you create yourself.
Why Is User-Generated Content Important?
The primary reason that user-generated content is so important in today's marketing landscape is that shoppers tend to trust each other's recommendations more than they trust branded content. 80% of consumers say they're more willing to purchase from a brand website that features reviews and photos from real customers. Getting the word out from an authentic source — like a satisfied customer, brand evangelist, or excited employee — is an unparalleled form of marketing in the world of e-commerce.
Meanwhile, online shopping is at an all-time high. Research estimates that global retail e-commerce sales will continue to climb dramatically in the next few years, reaching 56% growth and a total value of $8.1 trillion by 2026. That's a huge market with a lot of potential for brands, but designing a modern e-commerce marketing strategy is crucial; you want to be sure that your brand is speaking the lingo and meeting its audience on their level online. If influencer marketing isn't part of your strategy yet, you're missing out. And what's the best way to capture attention and gain trust on social media? User-generated content.
For jewelry repair businesses, great UGC can make all the difference. Repairing jewelry involves a level of trust from customers; they need to feel confident in your brand before they will allow you to handle their most valuable and beloved pieces. Positive user-generated content posted by real customers is a game changer. That's especially true when it comes to selling services online, because it's so hard to accurately represent services in photos.
The absence of quality UGC can impact sales, too. In fact, 58% of consumers say that they've abandoned a purchase because there were no customer photos or reviews on a brand's website. That shows how UGC is not only enticing, but also vital for customer decision-making.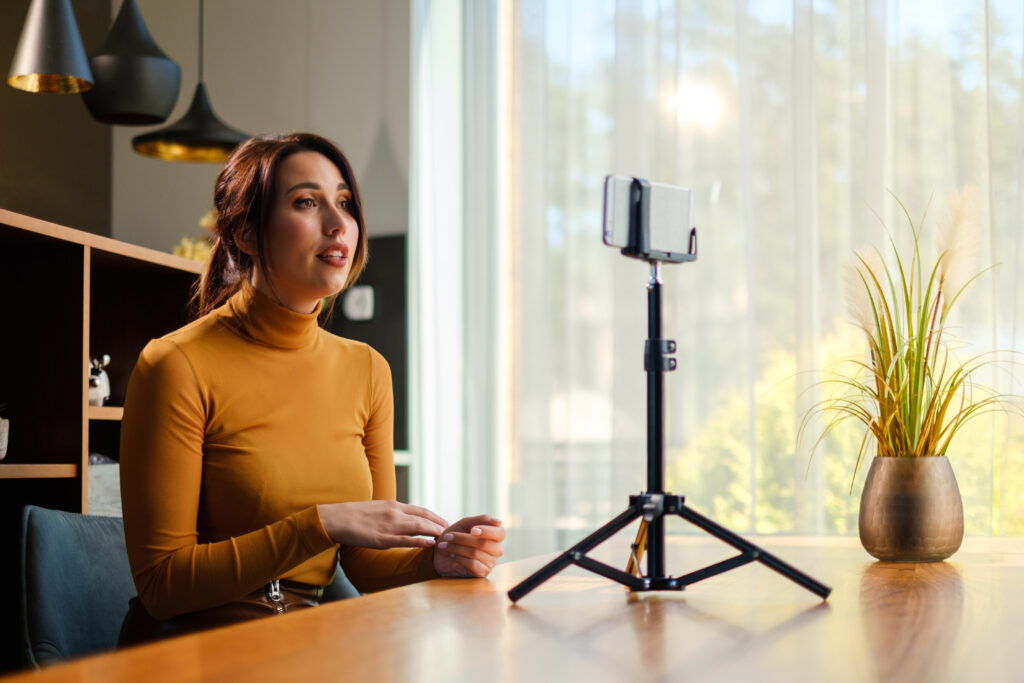 Examples of UGC
When creators tag brands in their content, their audiences tend to pay attention. There is already inherent trust built into the relationship between an influencer and their followers, so even with a subtle endorsement, their followers are likely to, well, follow. Successful user-generated content can take many different forms, and will look different depending on where it's posted. Here are some examples:
Photos: Photos are particularly popular on Instagram, which is expected to reach an influencer market value of $22.2 billion by 2025, up from $15.2 billion in 2022. When users post shots of your products, selfies when their shipments arrive, or photos of their fresh outfits complete with your jewelry, those are great opportunities to showcase your brand through the eyes of your customers.
Videos: Social media creators and brand enthusiasts can create videos out of every stage of their interaction with a brand, from placing an order online to opening their package and from using or wearing a product for the first time to reviewing the service you provided. In addition to providing peer endorsement, user-generated videos give consumers a comprehensive visual of what they can expect from a brand. Videos are popular on platforms like TikTok and YouTube, but platforms like Facebook and Instagram have released their own native video features to get in on the game.
Social Media Copy: A lot of UGC comes in visual form, but the words that users post about your brand carry weight too. A Twitter thread about a positive experience with your company or a mention in an Instagram caption about the details of high-quality repair work can go a long way toward attracting new customers.
Product Reviews: Reviews can appear in many different forms, from trendsetters' posts about their favorite new jewelry brands to blog articles written by industry insiders. In this form, UGC can be posted on Yelp, product review sites, or even as feedback on your own website. Highlighting reviews is incredibly valuable; consumers tend to read at least ten reviews before making the decision to purchase from a brand for the first time.
The Best Ways to Use UGC in Your Marketing Strategy
Now that you know what user-generated content is and understand the important role it plays in marketing, let's talk about how to use UGC successfully as part of your jewelry brand's marketing strategy.
Stay Active Online
Engaging with your audience is always a good idea — especially when customers are the ones initiating the interaction. Make sure you turn on notifications for your social media platforms so you don't miss out on an opportunity to connect with your audience. Each time someone tags you in a post, get in there and join the conversation! Chances are they'll be thrilled you noticed and will remember your brand. 43% of consumers say that they're more likely to re-engage with a brand online if the brand has shared their social media posts before. You can also encourage more opportunities for interaction by posting actively on your social media platforms; increasing your brand recognition is a good way to inspire more creators to post UGC about you.
Share It Everywhere
UGC can be posted anywhere, but that shouldn't keep you from re-sharing everywhere. Post your on-site testimonials to social media, and share the UGC your community posts on platforms like Instagram and TikTok to your website. Cross-pollinating like this won't just make sure your UGC is seen by more people, it'll also help encourage customers to find you on platforms where they weren't already engaging. Any platform or website that factors into the customer's purchase decision is a smart place to showcase your UGC.
Give a Little Nudge
If you offer jewelry repair services, that presents a great opportunity to create content that you and your customers can both share. Start every order by taking high-quality photos of the damaged jewelry as soon as you receive it, then take a bunch more after you've completed the repair. Then send your customers their before and after photos when you notify them that their order is ready; looping them in will get them excited to receive their repaired pieces and also encourage them to share the images online. Make it easy for your customers to spread the word by reminding them of your social media handles and showing off stellar UGC you've reposted from your audience in the past — they'll want to join the club!  

User-generated content is a powerful way to attract new customers and keep your existing audience engaged and excited about your brand. It's a meaningful way to participate in the conversation consumers are having about your brand and helps you give your customers a top quality interaction that they'll want to shout from the rooftops. To ensure your customers are always getting the best possible experience, use Reshyne. We created our best-in-class software to help jewelry and watch brands like yours level up your marketing, increase your revenue, and provide seamless communications for both your customers and your team. Schedule a demo today to see how Reshyne can help you build consumer trust and generate excitement about your jewelry or watch brand.